A major spring storm will bring a major severe weather outbreak to the central, southern and midwestern United States
It will also bring a historic blizzard to the Dakotas with 20 to 30 inches of snow and wind gusts to 70 mph.
The MODERATE RISK (4 out of 5) of severe storms is up for Iowa today for strong/long tornadoes and large to very large hail.
All severe weather hazards, which stretch from Minnesota to the Gulf Coast, will be west of us today and tonight.
We continue to be at ENHANCED RISK of severe weather tomorrow (scale 3 out of 5).
If an upgrade to MODERATE RISK were to occur in the INCREASED RISK zone, it would likely be southwest of our zone in the lower Ohio Valley into Mississippi and Arkansas.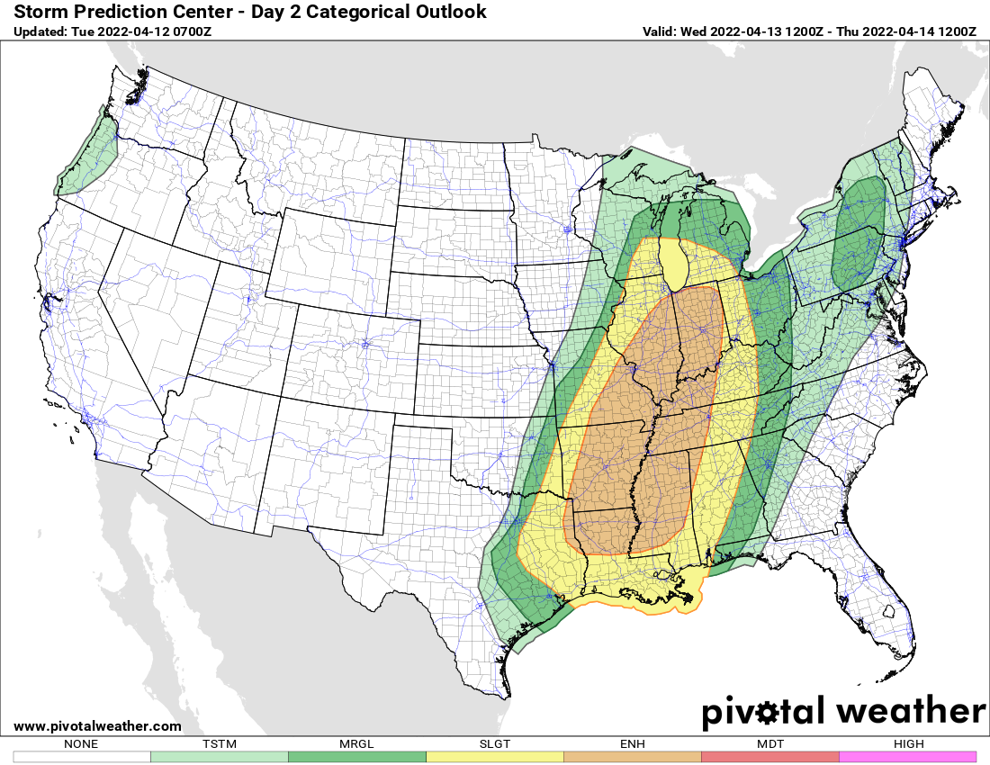 The overall tornado probability is in the graph below.
However, area traversed above yellow: 10% or greater chance of EF2 – EF5 tornadoes within 25 miles of a point (Warren, Montgomery, Fountain counties):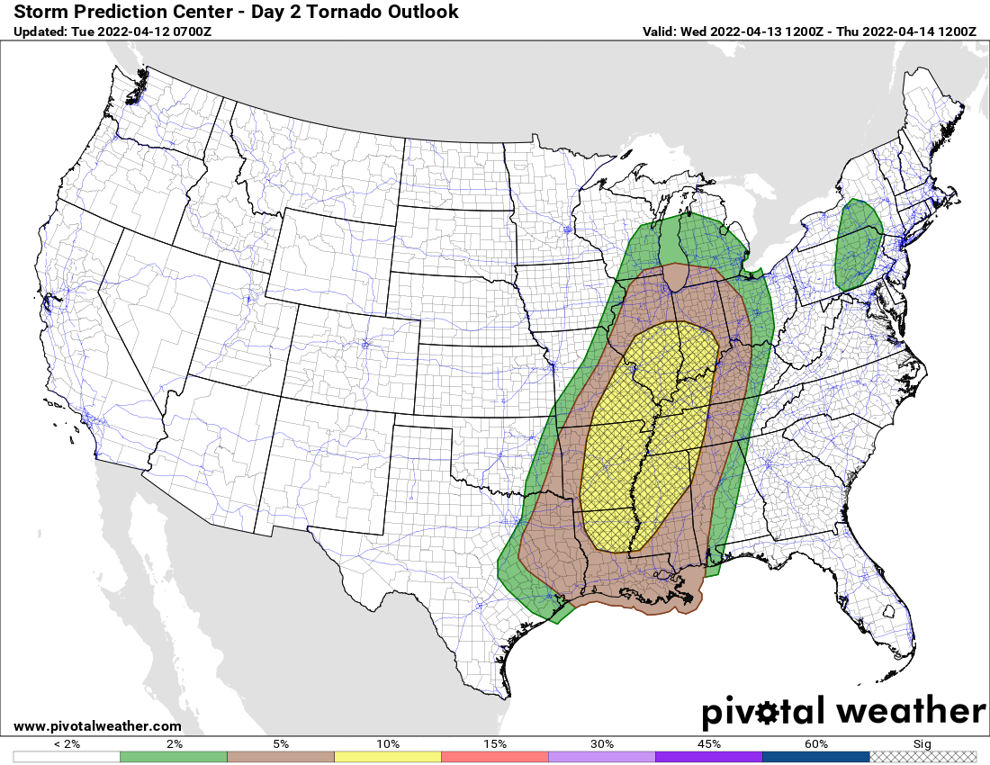 So ……… with more cloudiness this afternoon-evening, one or two isolated showers are possible with increasing winds from south-southeast to south. Gusts to 35 mph are possible later in the day.
It will be a very warm night with temperatures steady in the mid to high 60s with southerly winds blowing at 40 mph at times.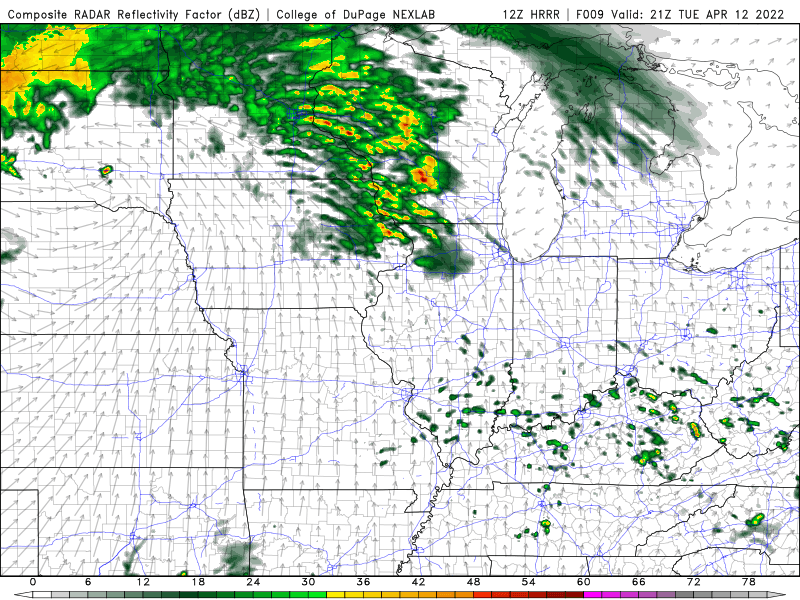 As for tomorrow, a flurry of showers and thunderstorms are likely from morning to noon. A few scattered thunderstorms may follow in the afternoon, but coverage will be much weaker. Some serious weather hazards will occur with these as the wind fields across the troposphere will be strong, the storms will be surface based in a warm, unstable air mass with pockets of sunshine which will help with buoyancy.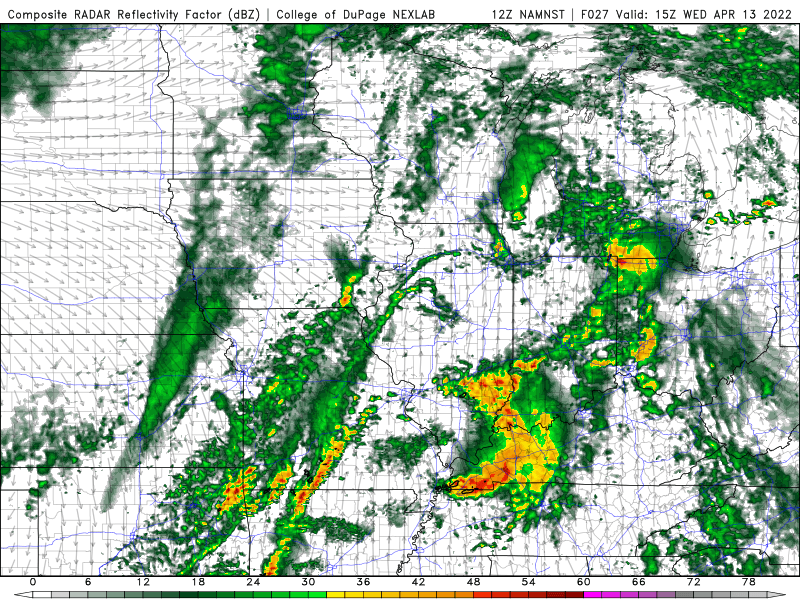 The main QLCS squall line is expected to pass between 6 and 10 p.m.
Wind is the main threat, but a few embedded EF0-EF2 tornadoes are possible, as well as a large isolated bullhorn.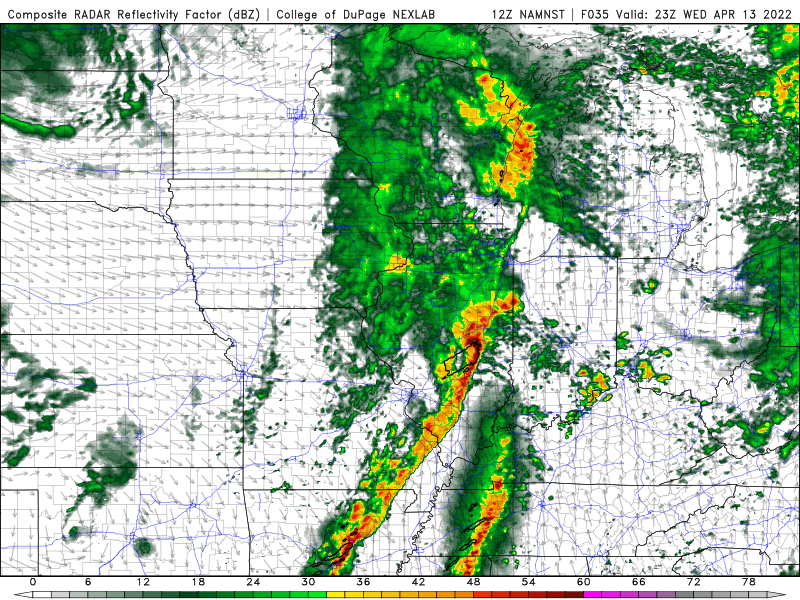 45
45