Winds are howling with gusts of 35 to 52 mph possible at times in the afternoon.
Highs of 76-83 are expected.
There is a LOW RISK of severe storms or level 2 out of 5.
The main threat is the wind. Lesser threats are large hail and a brief EF0 tornado rotation or two.
The deadline for any serious in the viewing area is 4 p.m. to 10 p.m.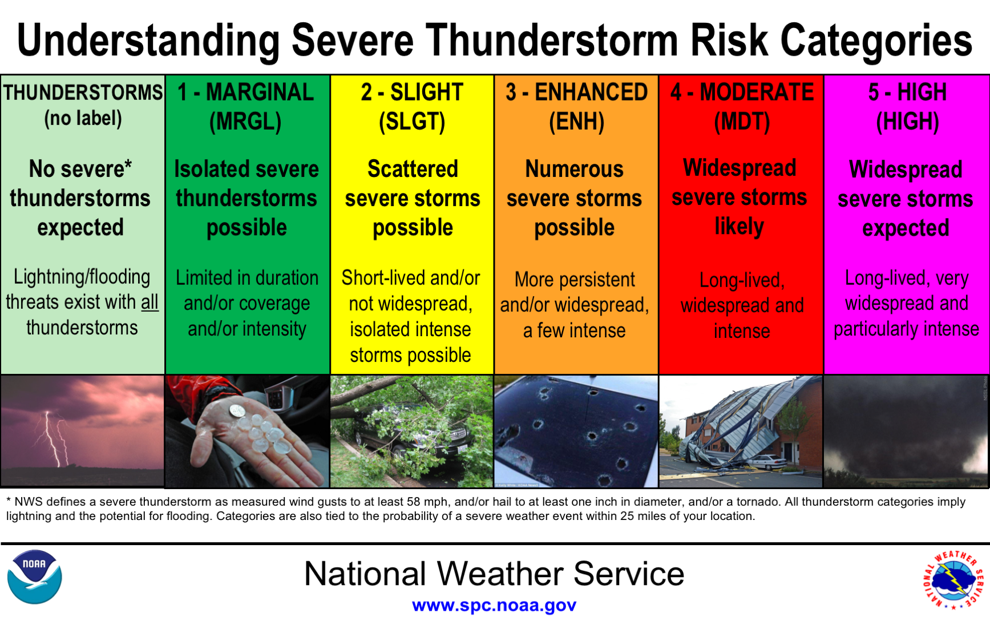 Evolution of groups of thunderstorms & a line of afternoon-evening thunderstorms with severe weather risk: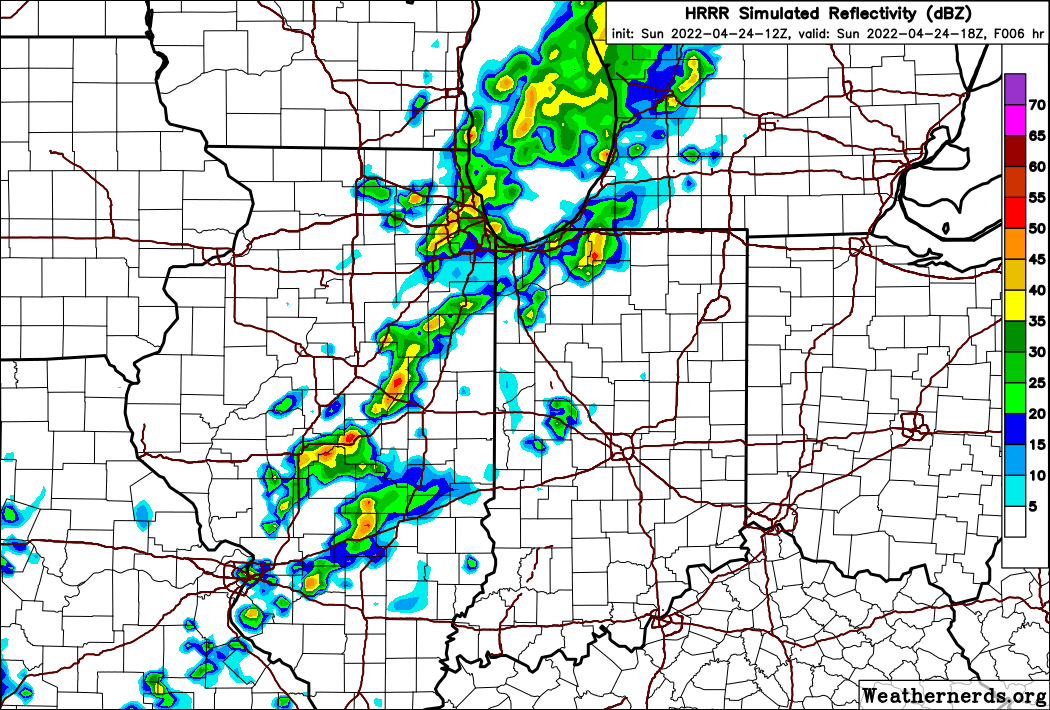 Some more precipitation is possible this evening-Monday morning, then we dry out with some clearing.
Rainfall totals of 1-2″ are possible afternoon-tonight-Monday AM.
The lows tonight fall to 40 and 50 followed by the upper 50s to the 60 lows tomorrow.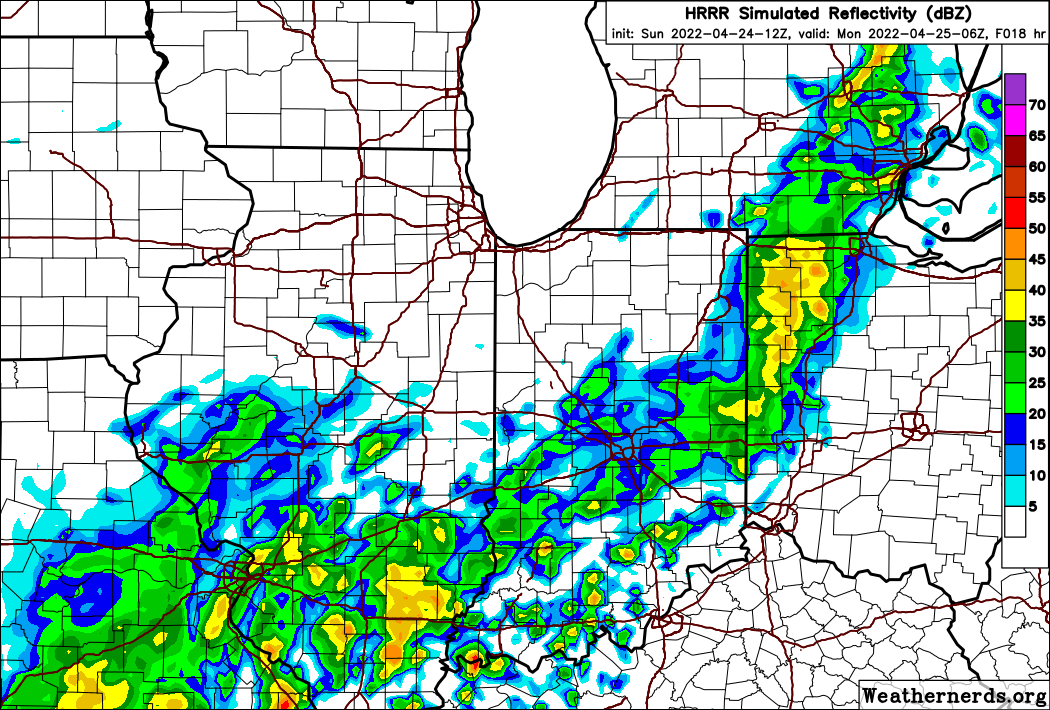 Tuesday and Wednesday feature highs in the 50s to 60s. Tuesday night features frost with lows near 32.
A few showers and scattered thunderstorms are possible late Thursday through Thursday evening. Highs should be in the 60s.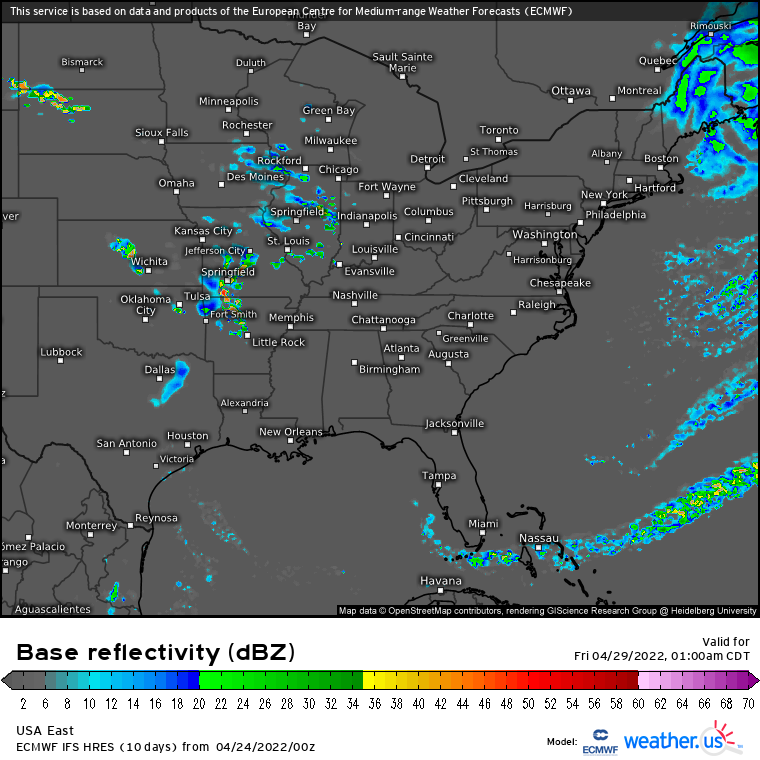 It continues and then more showers and thunderstorms pass late Friday night-Saturday.
Highs in the 60s are expected.
A weekend severe weather risk will occur from Iowa to Texas with the highest risk Friday evening from Iowa to Oklahoma with ENHANCED RISK metrics appearing.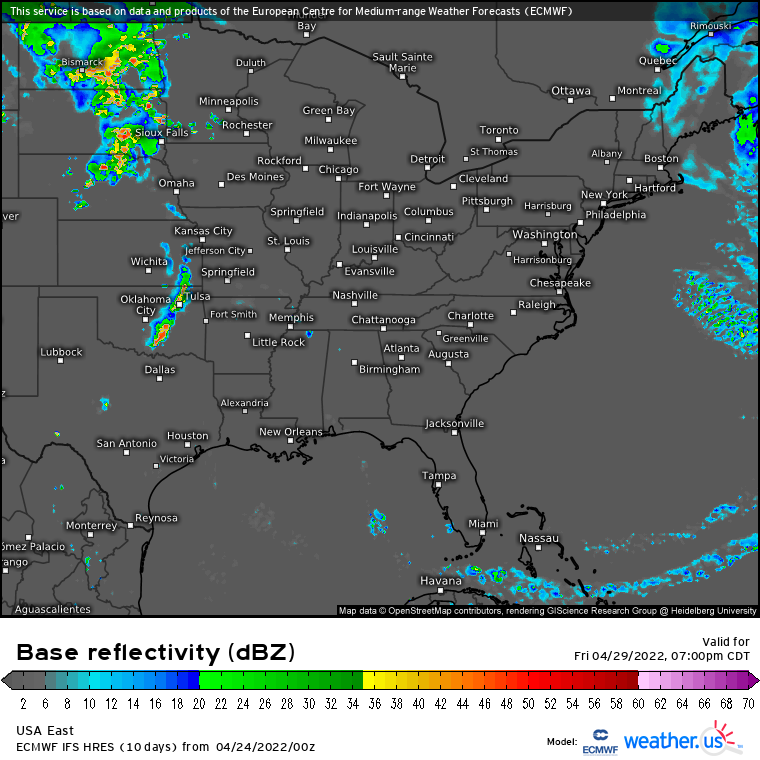 Showers and additional thunderstorms are possible late Saturday and Sunday.
Highs in the 70s are expected.
Looks like SLIGHT RISK settings here right now.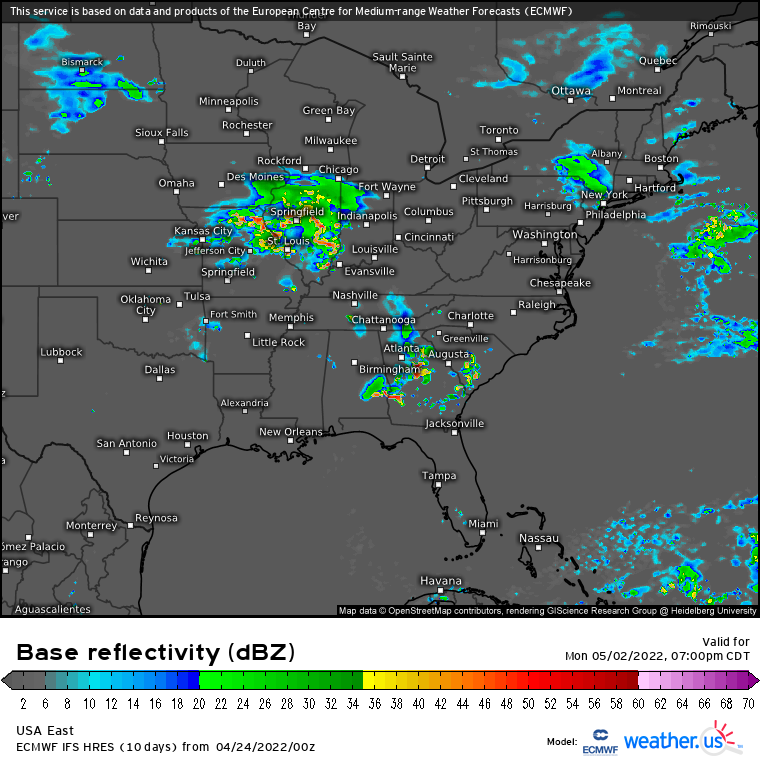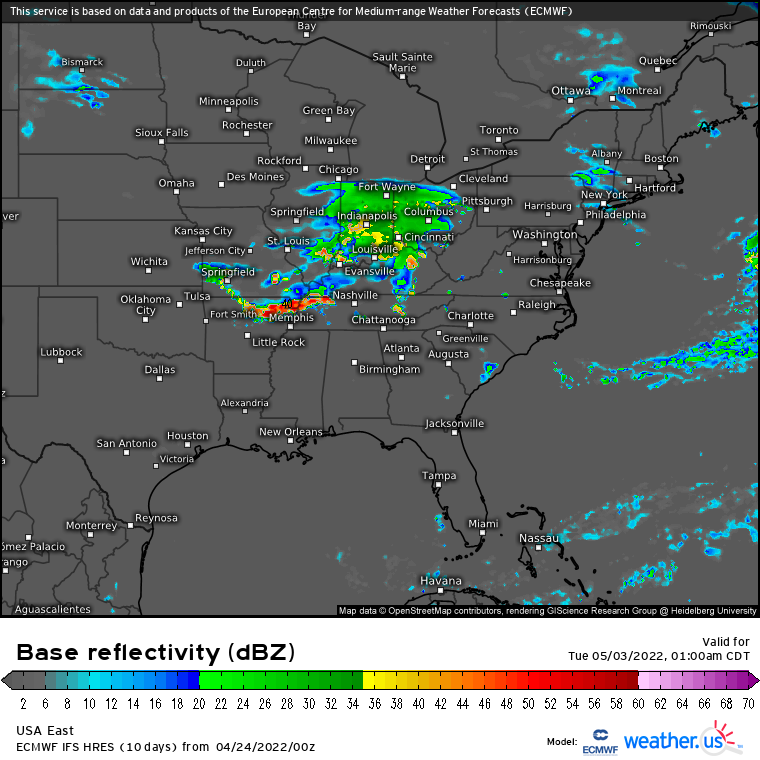 Watch out for the heat next weekend: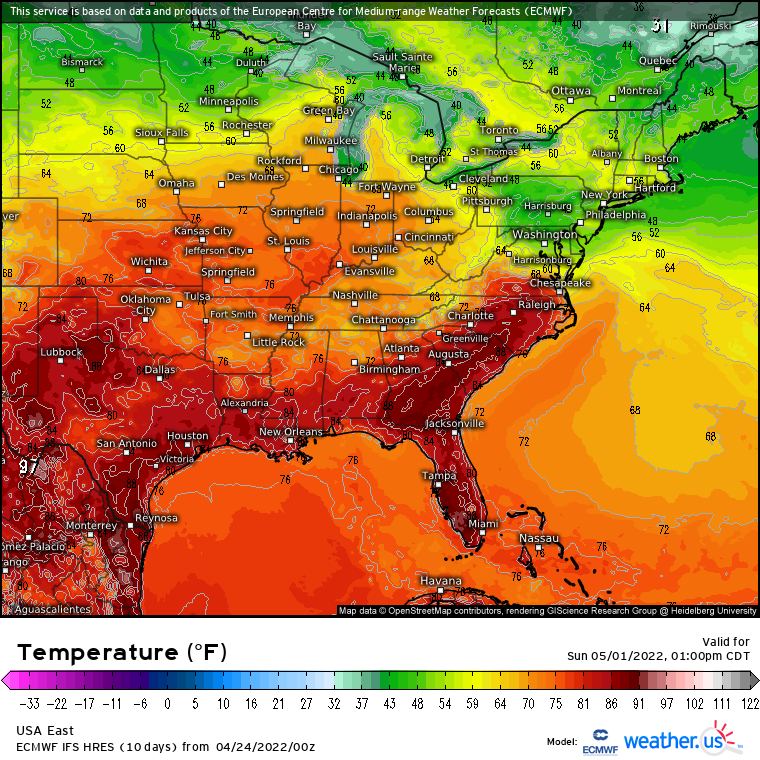 The nights are very hot with minimums in the 60s: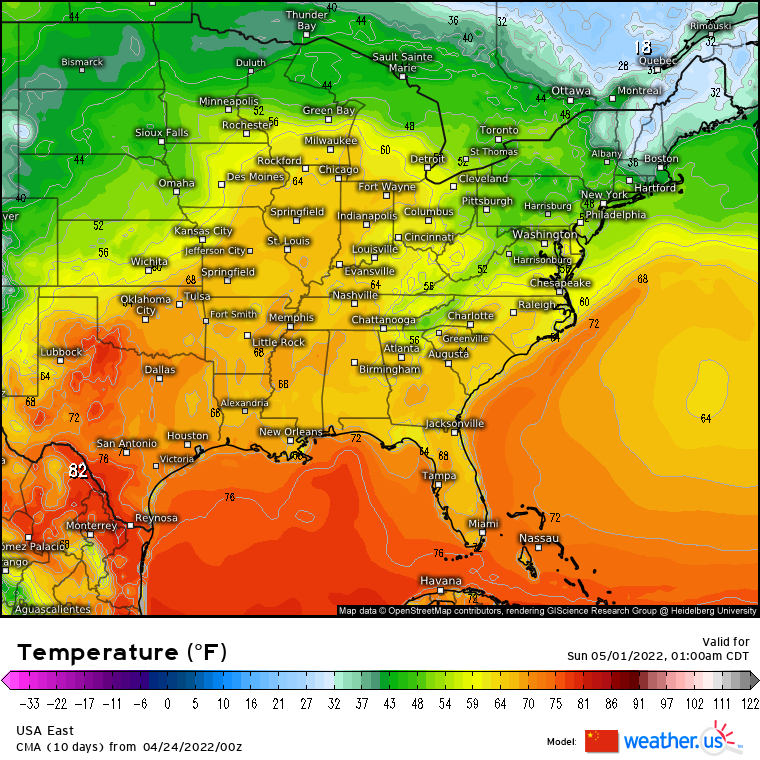 A cooling wave follows. These are projected temperatures for the afternoon of May 3. Note the 50s on the area.
Freezing is possible on some nights.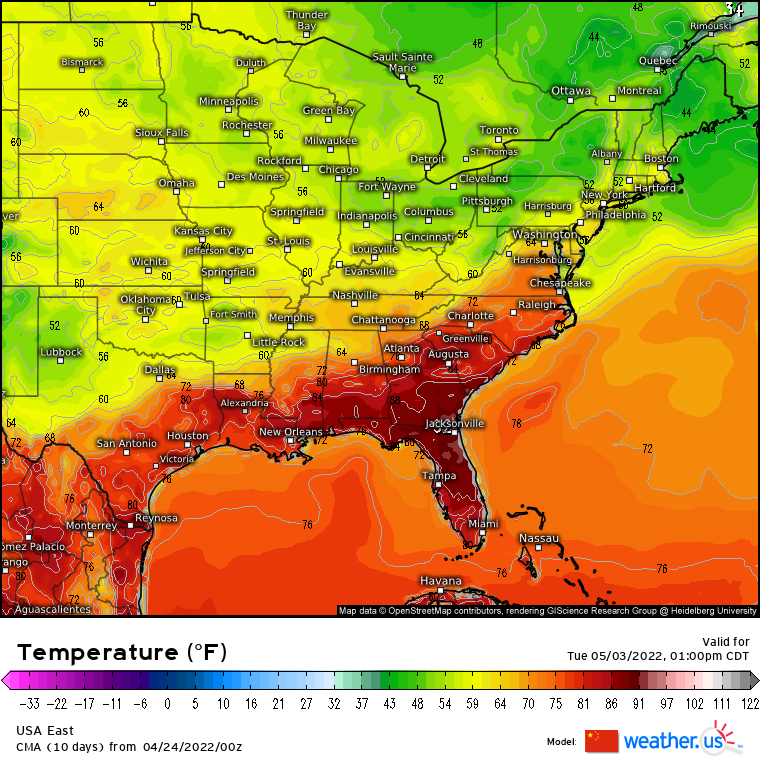 Temperatures in the afternoon of May 7 (50s):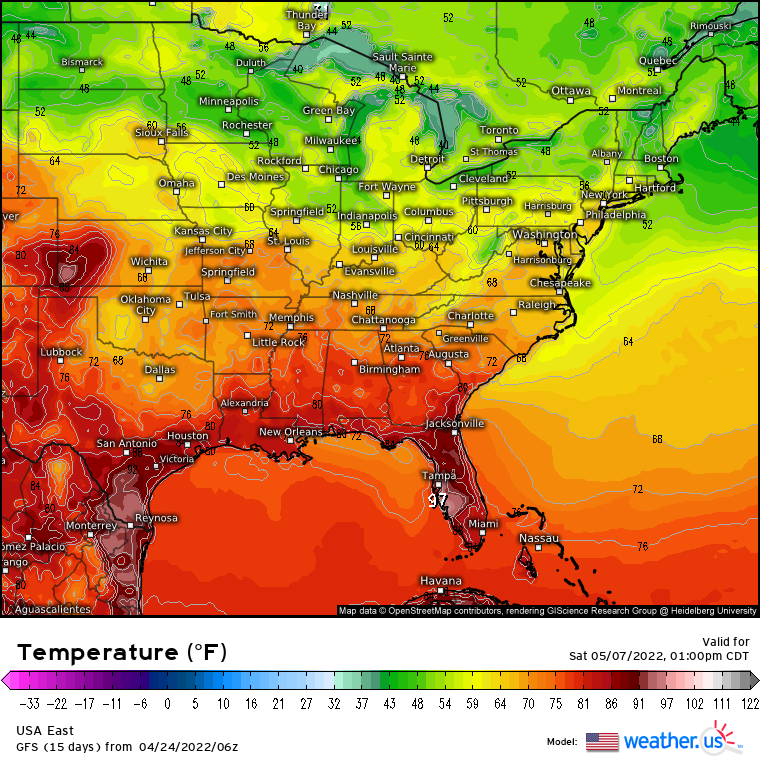 There will be drier sections to start some local field work by mid-May.
We then warm up in mid-May with the return of severe weather risk.