Australia's wild weather continues, pounding much of the south-east of the country with gale-force winds, as mountains face a blanket of snow in November and fresh flood warnings hit rivers.
Hundreds of Sydneysiders have called for help as high winds pound the city, along with much of the NSW coast, the ACT, most of Victoria and eastern parts of South Australia.
In New South Wales, Thredbo recorded gusts of 102 km/h, while Albion Park reached 81 km/h and Fort Denison in Sydney Harbor recorded gusts of 78 km/h, according to the Bureau. of Meteorology.
Colac in Victoria recorded gusts of 100km/h, including 98km/h felt at Essendon Airport in Melbourne.
Over the past day, the NSW State Emergency Service (NSW SES) has received more than 270 calls for help related to the storm, with at least 150 requests involving downed trees.
Others involved roof damage as far south as the Illawarra.
NSW SES Assistant Commissioner Sean Kearns told people to secure or move objects that could be blown away by the wind, such as trampolines, and to beware of cars parked under trees.
"Residents can prepare for winds by removing tree limbs from above buildings and making sure the roof is in good condition," he said.
Yesterday roofs of houses were blown off, trees tossed across roads and power lines downed after winds of up to 100km/h battered large parts of NSW and Victoria.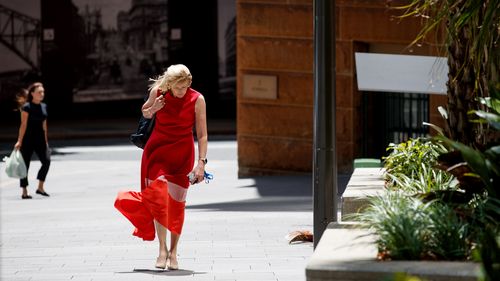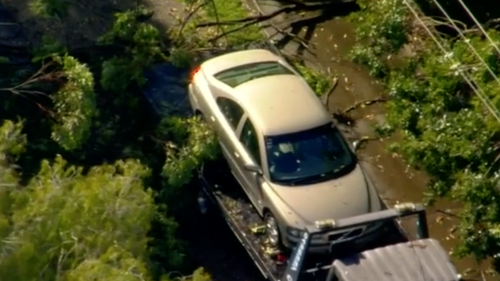 In New South Wales, warnings remain in place for the forecast districts Metropolitan, Illawarra, South Coast, Southern Tablelands, South West Slopes, Snowy Mountains, Australian Capital Territory and parts of the Central Tablelands, Riverina, Hunter and Central West Slopes and Plains.
In the mid-west of the state, crews are still helping in flood-affected areas.
The Lachlan River in Condobolin peaked at a near-record high of 7.59 meters on Sunday, just below the expected 7.8 meters.
International helpers from New Zealand remain at the incident control center in Parkes, while flood rescue operators from Singapore are helping in Deniliquin and communities along the Lachlan River.
Today, Kearns said there were 102 warnings statewide, including 12 flood-related emergency warnings.
"Over 1,000 damage assessments were undertaken at Forbes, with more than half sustaining some level of damage," he said.
Two flood rescues have been completed in the past 24 hours.
In Perisher, in the snow-capped mountains of New South Wales, 17 centimeters of snow fell overnight, just days away from summer.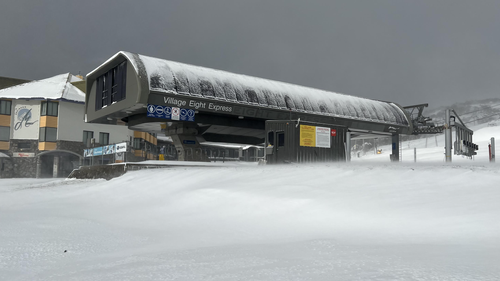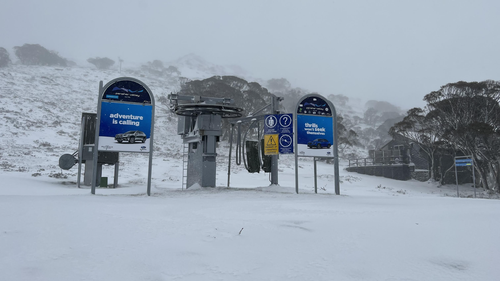 "As we wake up on Monday, November 21, we are pleasantly surprised to see 17cm of fresh snow covering our resort," a Perisher spokesperson said.
"We are only 10 days away from summer and we are experiencing sub-zero temperatures and snow."
In Victoria, wind warnings extend to residents of Central, East Gippsland, South West, North Country, North Central, North East, West and South Gippsland, Wimmera and parts of the Mallee forecast districts.
"Damaging westerly to south-westerly winds averaging 50km/h to 70km/h with peak gusts of up to 110km/h are likely today across much of the central and Gippsland districts , including Melbourne," the office said.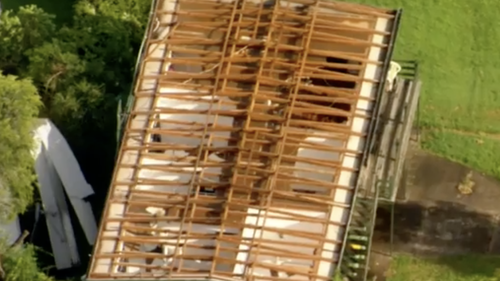 People living in affected areas have been urged to secure loose items outside their homes, avoid parking under trees and stay tuned for weather updates.
Flooding continues in the north of the state.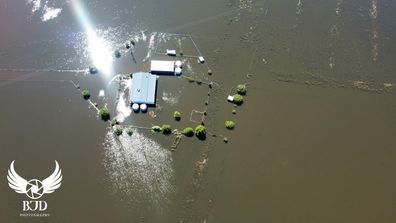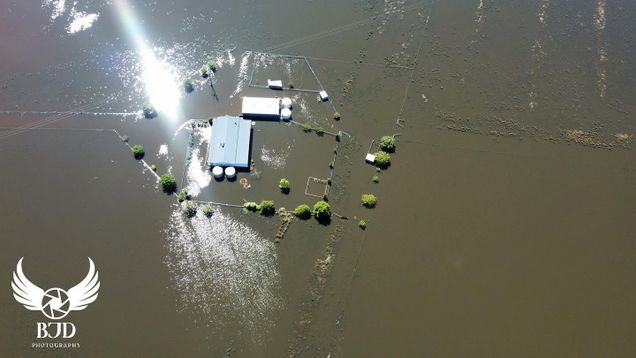 Incredible aerial footage shows extent of Condobolin flooding
Emergency in South Australia
Meanwhile, more than 800 people in South Australia were left without power this morning after storms hit the state.
The number of outages peaked at around 13,000 over the weekend after gusts of wind averaging 80km/h knocked down power poles and damaged other infrastructure.
Outages should be restored by the end of the day.
The looming flood crisis is compounded by a dangerous combination of conditions across the state, including huge gusts of wind.
Brisbane residents hit a high of 34 degrees today.
The scorching conditions will persist across the upstate for the next few days, prompting the office to issue a heat wave warning.
"High temperatures in the mid-30s to around 40 degrees and low temperatures in the mid-20s are expected in northern Queensland for much of next week," the office said.
"Heat conditions (will continue) to increase at the start of the week, easing next weekend."
The sweltering conditions, mixed with extreme winds, saw Queensland Fire and Emergency Services also issue an extreme fire danger warning for all of Brisbane, the South East and part of the Coast region north.