Wednesday March 2
morning report
What is "groovy time" you ask? Well, back to the 60s! Today we have temperatures about 10 degrees above average, bringing more energy to outdoor activities. But a cold front will arrive tonight and drop us into the 40s for a few days to balance things out.
This is the "weather spring" so appropriate to bounce back. This time a change from our model, with the warm temperatures of the weekend. So in honor of my wife: Flip Flop Army get ready for your marching orders. Check it out!
Morning surface weather
A weak stationary front is expected to push northward this afternoon, allowing a push of warmer air to bring us back to the 60s. However, the next cold front will arrive overnight. Maybe a brief shower, but the wind shift will be more noticeable as temperatures will be 15-20 degrees lower tomorrow afternoon.
Morning temperatures
Cool start, but these numbers are already a bit above average…
Afternoon temperatures
Spring energy in the air… The 60s most likely around Baltimore and the south… Staying in the 50s at the waterfront, Delmarva, and inland to the north.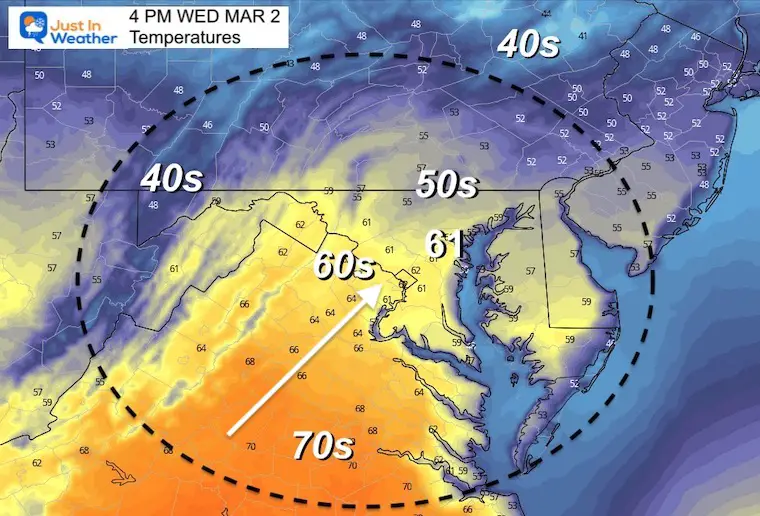 Weather Almanac: BWI Climate Data
TODAY March 2
Seasonal snow: 14″
Normal low in Baltimore: 30ºF
Record 13º F in 1980
Baltimore normal high: 49°F
Record 80ºF 1972
Thursday
Nocturnal cold front
Wind forecast: midnight to 3:00 p.m.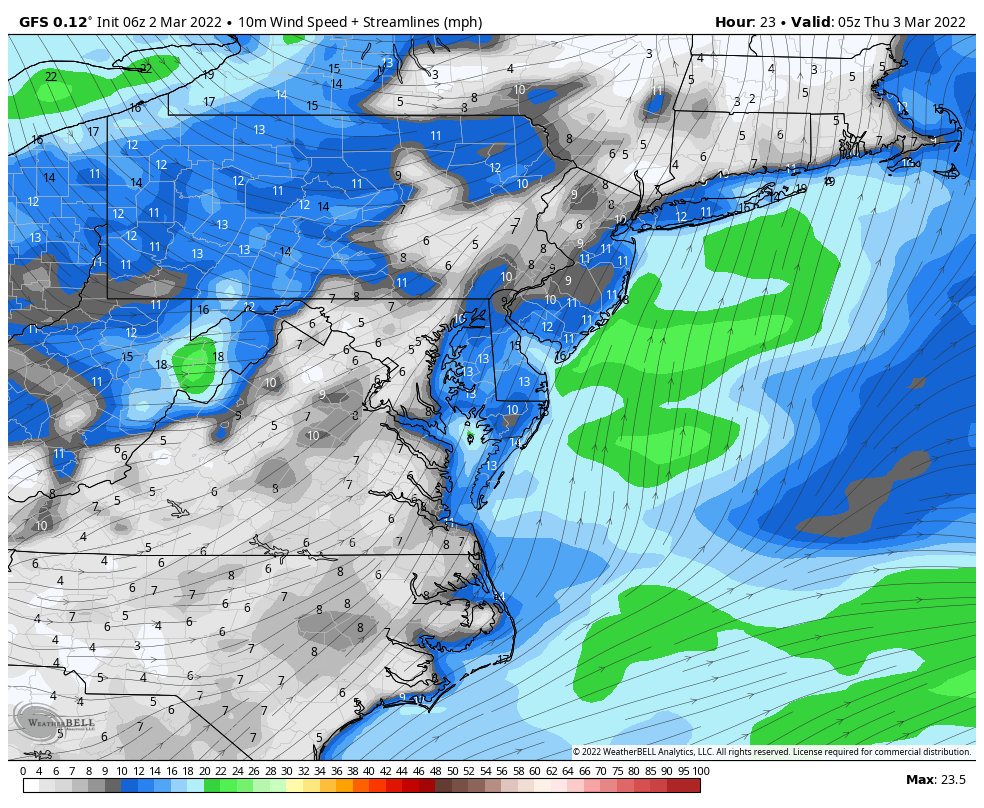 Morning temperatures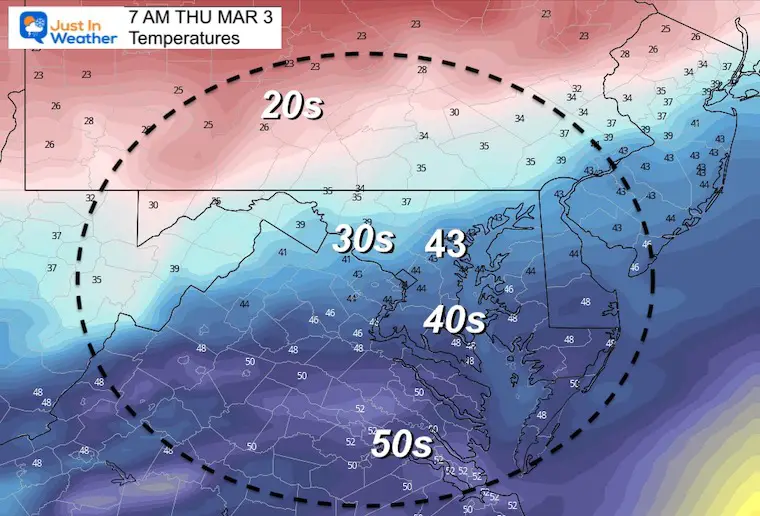 Afternoon temperatures
It will be 15 to 20 degrees colder than this afternoon.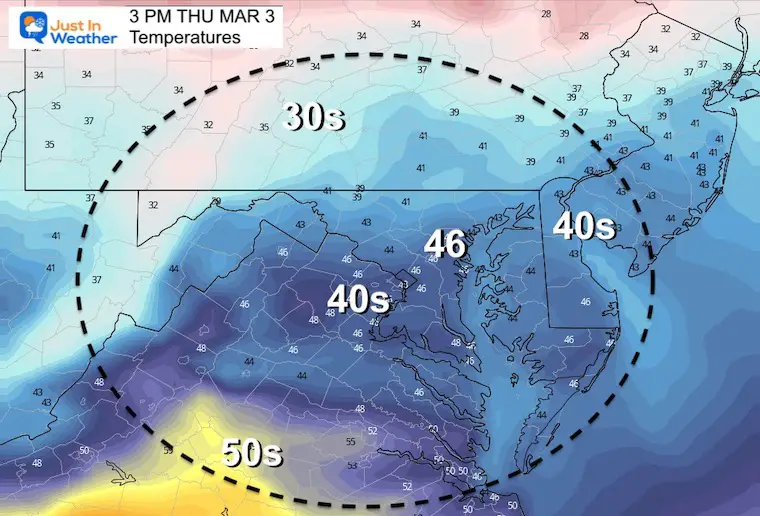 7-day forecast
I have suppressed the Friday showers, but it will be cool. It won't last long.
This weekend is heating up with the notable bounce of the 70s from Sunday to Monday. Yes, it's flip flops time… There may be a few rain showers in the mix in exchange… But those days will be MOST DRY! Then gusts of wind to mark the maximum temperatures and the return to reality by Tuesday.
Weather messages straight to your inbox
Sign up and be the first informed!
WATCH ALSO
ALL FITF EQUIPMENT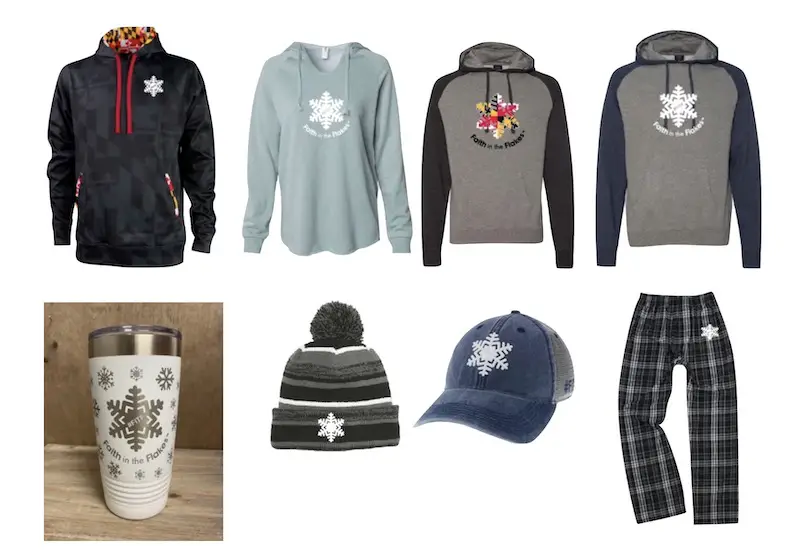 FITF STORM SNOW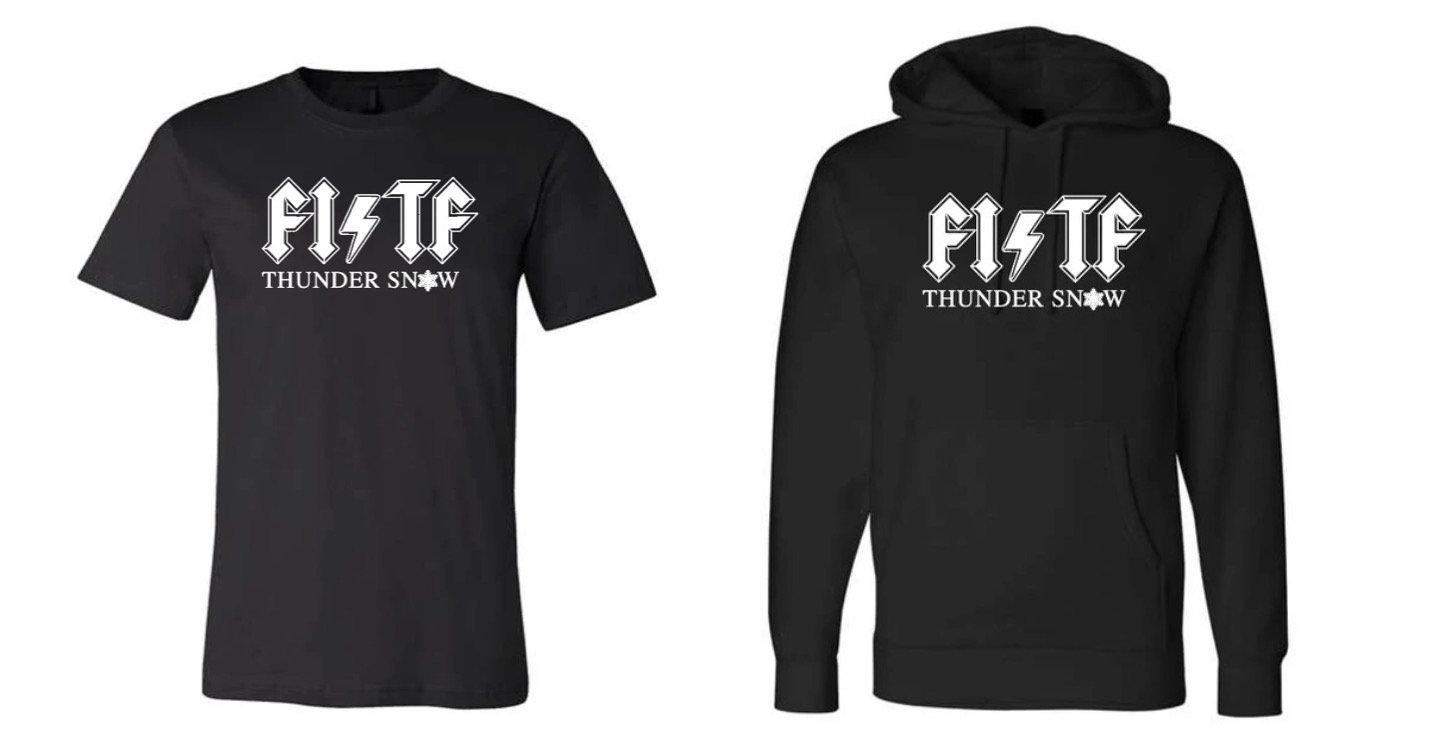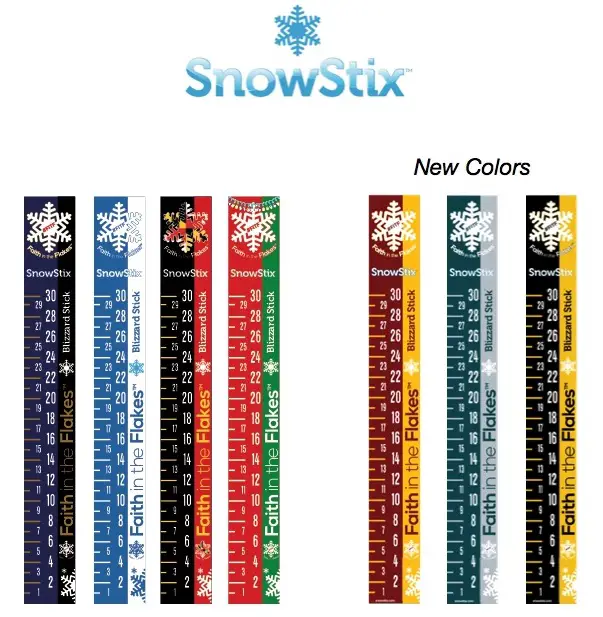 Winter Perspectives Series:
My Snow Call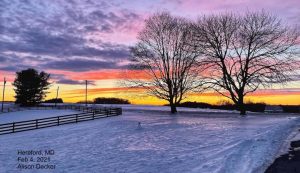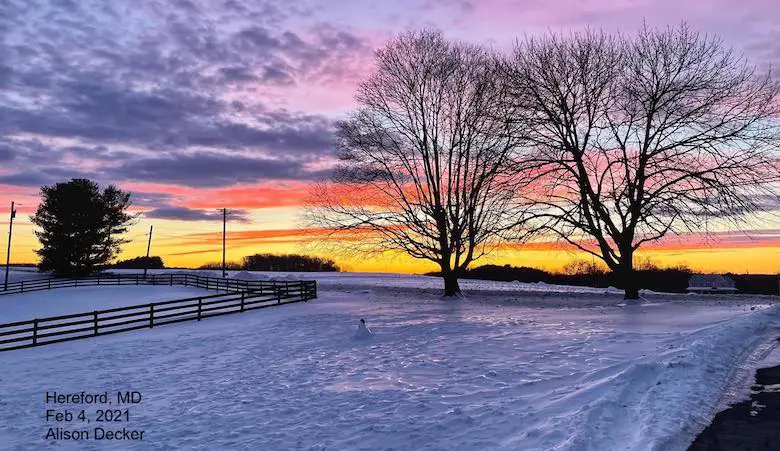 Recap of last winter: my past outlook and your notes of my storm forecast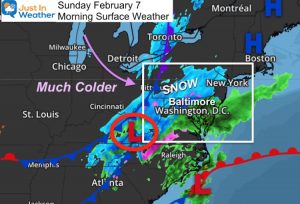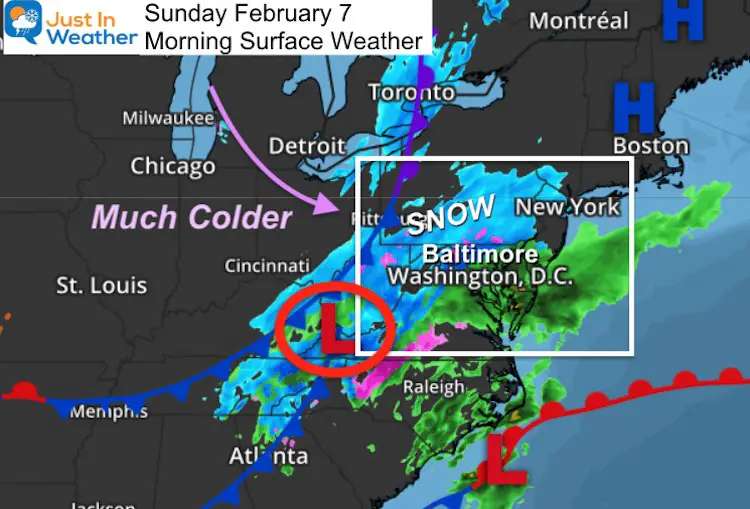 Winter Weather Page – Lots of Resources
Solar cycle Increased sunspots suggest more snow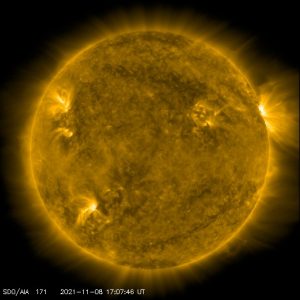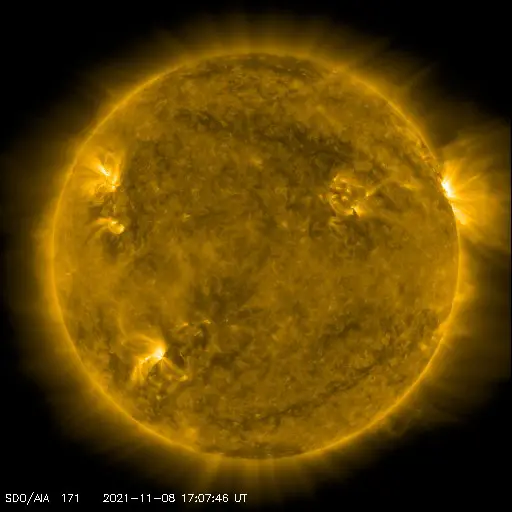 Comparison of 4 Different Farmer's Almanacs: Mostly Colder Winter Outlook Than NOAA's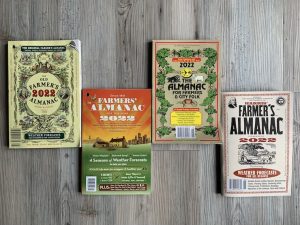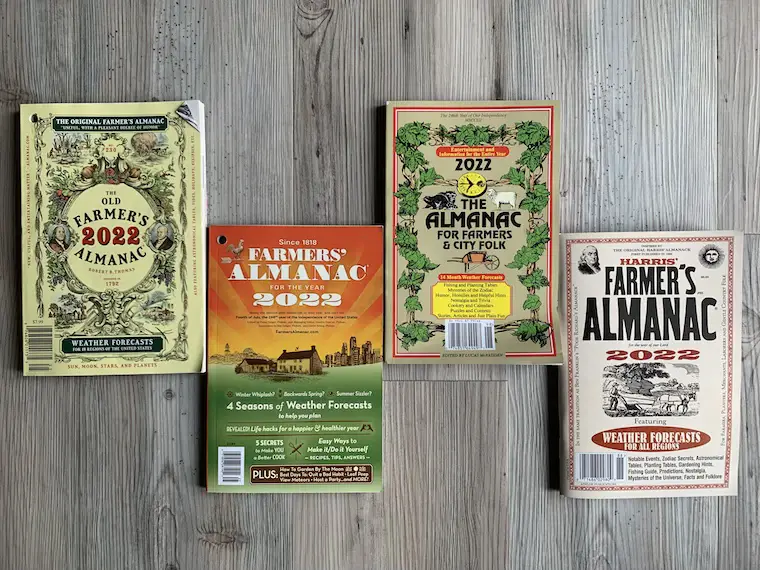 NOAA Winter Outlook – But read the fine print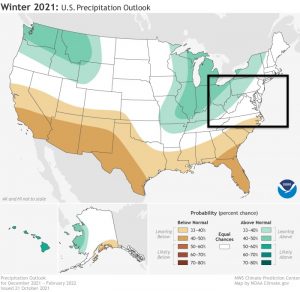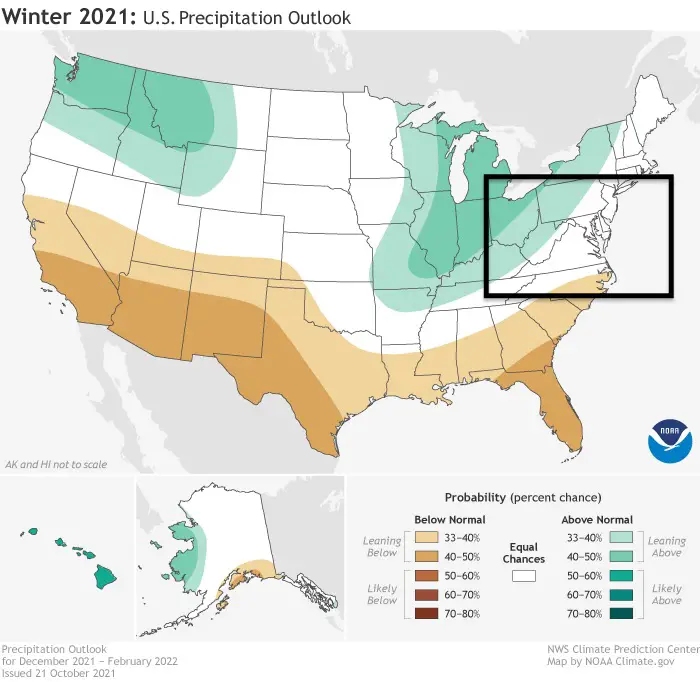 Signals for an early start to winter in November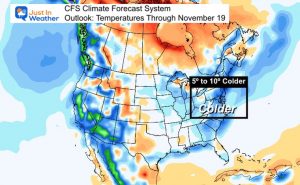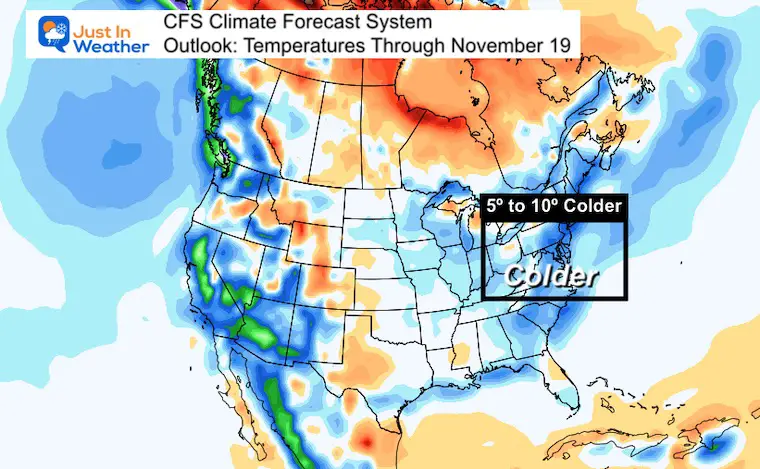 Winter Perspectives Series: La Nina Double Dip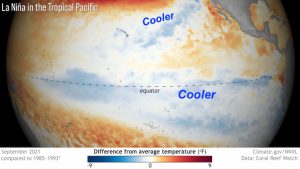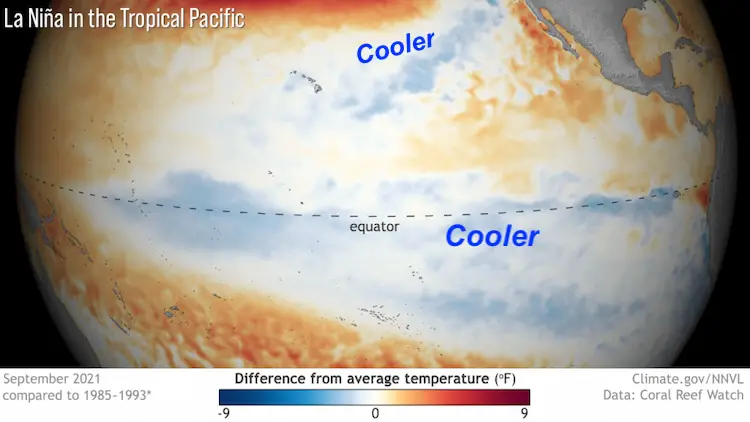 Nor'easters may give a hint for winter La Nina Pattern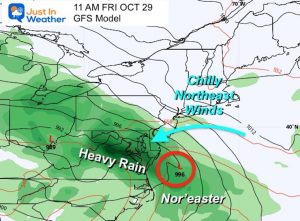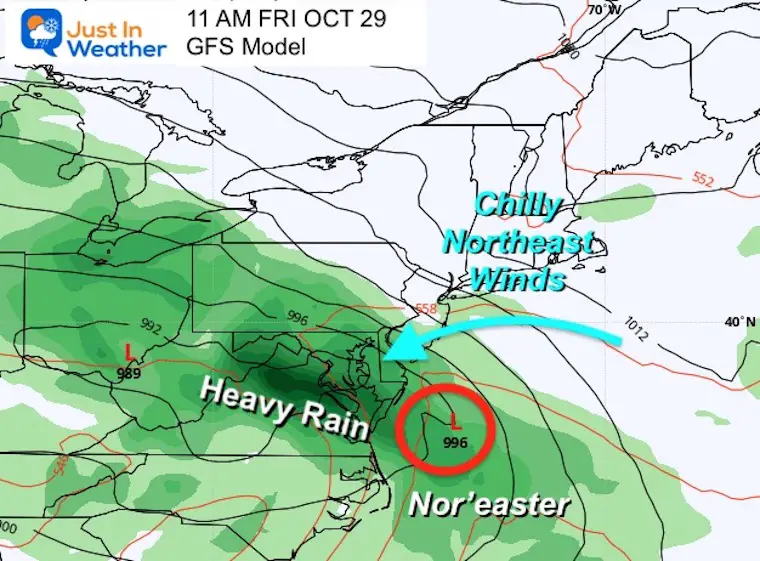 Winter Folklore Checklist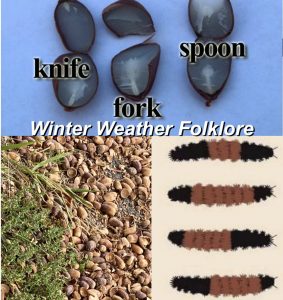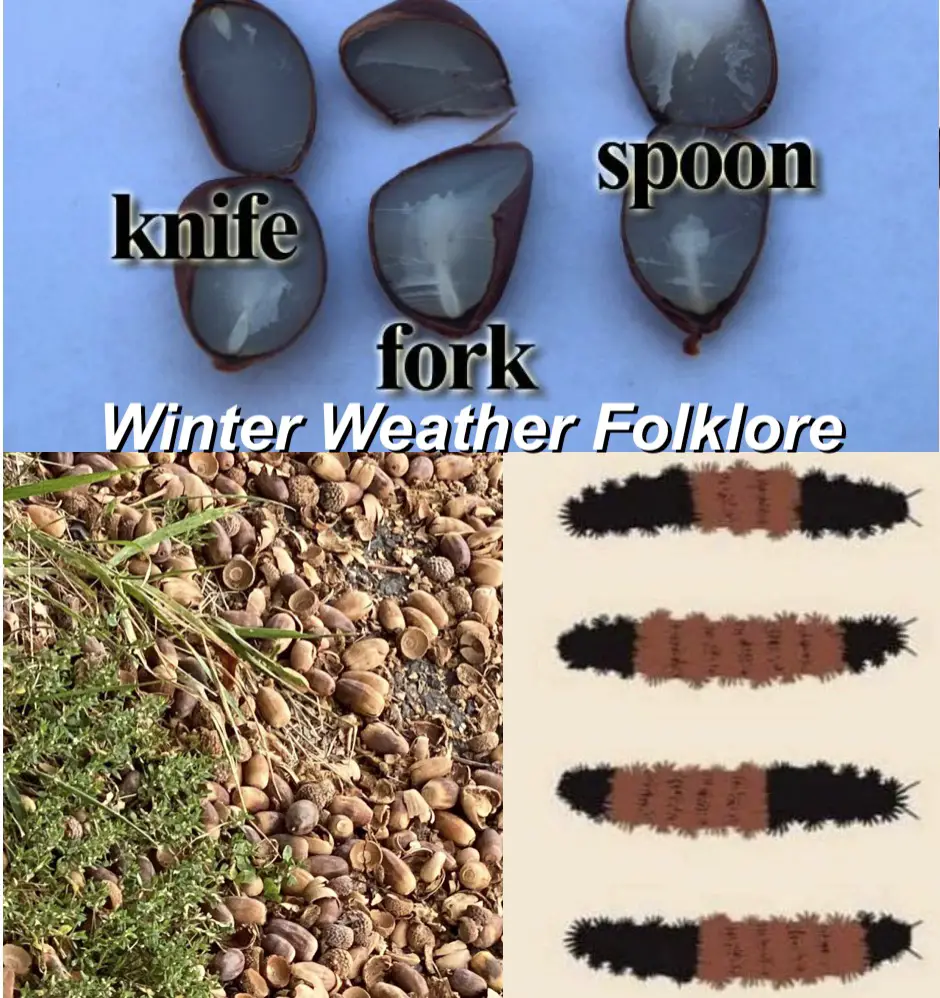 *Disclaimer due to frequently asked questions:
I know there are spelling and grammatical errors. I've made a few public statements over the years, but if you're new here, you might have missed it:
I'm dyslexic and discovered it in my sophomore year at Cornell. That didn't stop me from getting my meteorology degree and being the first to get the AMS CBM in the Baltimore/Washington area.
I miss my mistakes in my own proofreading. The automatic spell check on my computer sometimes does an injustice to make matters worse.
All maps and information are accurate. "Word" stuff can get sticky.
There is no editor who can verify my work when I need it and have it ready to ship on a newsworthy schedule.
I accept this and maybe prove that what you read is really mine…
It's part of my charm.
#FITF