Southern storm and clipper phasing is complete and now a very strong storm is in the center of the Kansas/Nebraska border area. The central system pressure has been reduced to 986 mb.
Severe weather is lined up from Iowa to Oklahoma.
A torrent of hail right now at Wichita airport is read about snow pellets on the ASOS site there: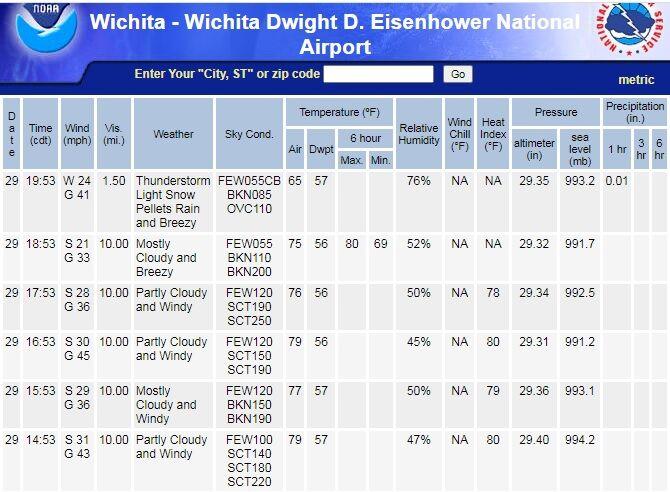 A few showers and thunderstorms are possible tomorrow morning, better potential in the north.
After a break with some sunshine and 71-76 with south-southeast to south winds gusting to 40-50 mph, a squall line of storms will approach. He will try to rush through the rain and get to the front of that big rain patch.
At least it will be forward.
Some strong gusts of +58 mph are possible with the line in the 6-10 p.m. time slot as it moves through the area. Rain will follow for several hours.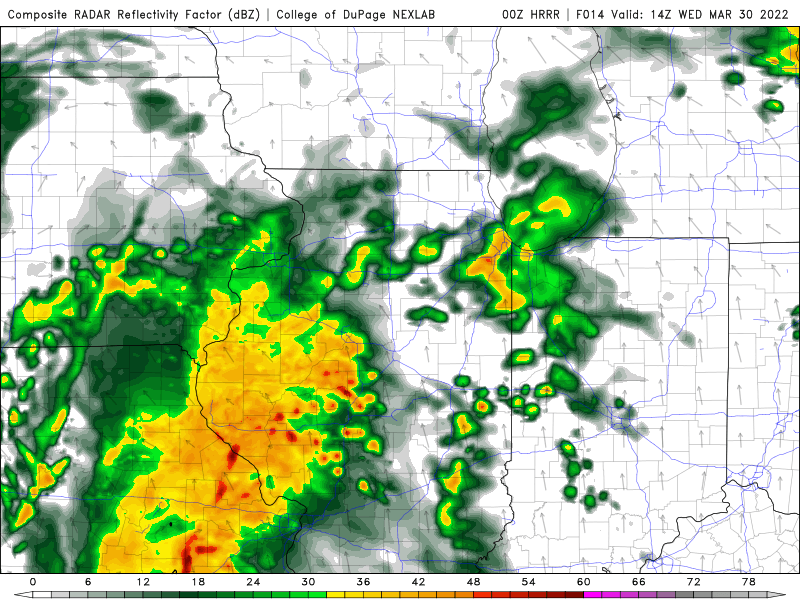 Thursday promises to be windy with gusts at 30-42 mph from the west. Temperatures will drop from 30s above to 40s below. Those numbers will drop to 32-36 by late afternoon and early evening.
A scattering of rain and then rain/snow showers are expected with wind chills falling into the 20s and 30s.
It looks like all snow showers on Thursday night. A small grassy accumulation is possible.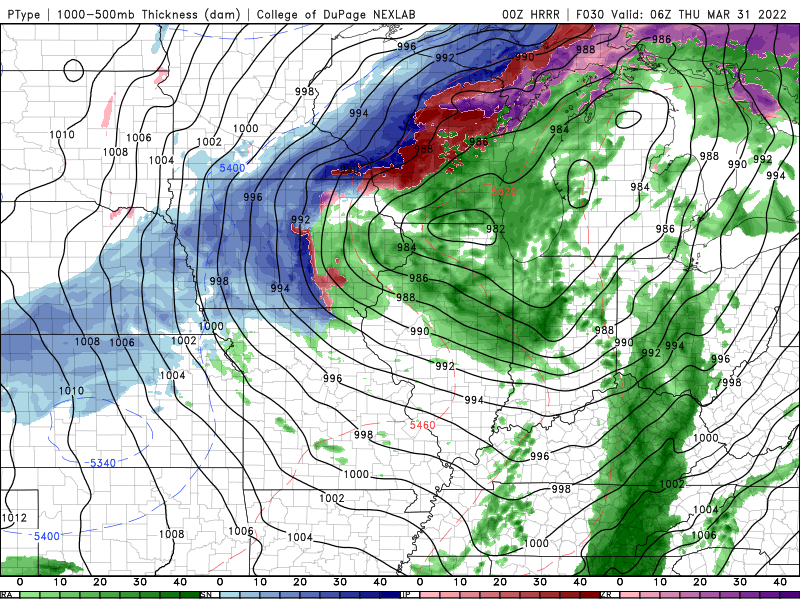 Early data suggests sleet amounts of 1″ or less with potentially 1-2.5″ sleet in Illinois!
We will watch!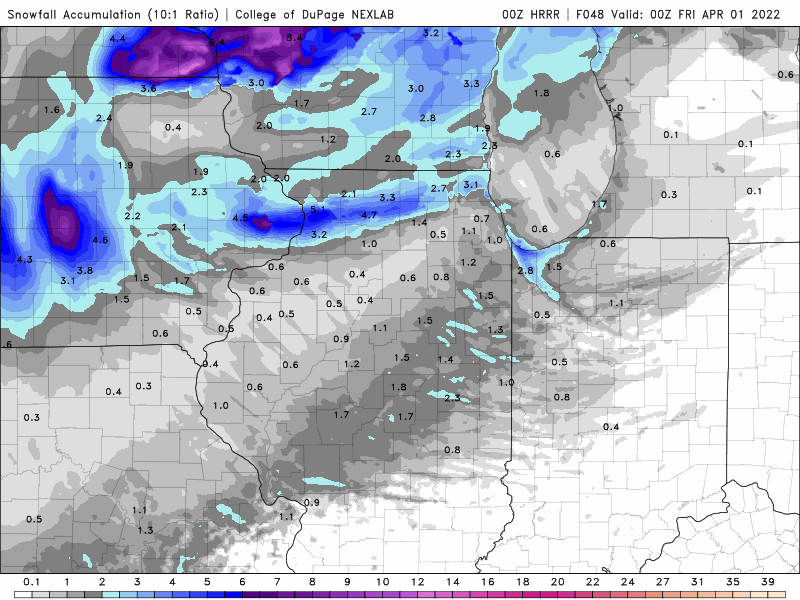 Rainfall totals of about 0.90 to 1.75″ are expected Wednesday through Thursday evening.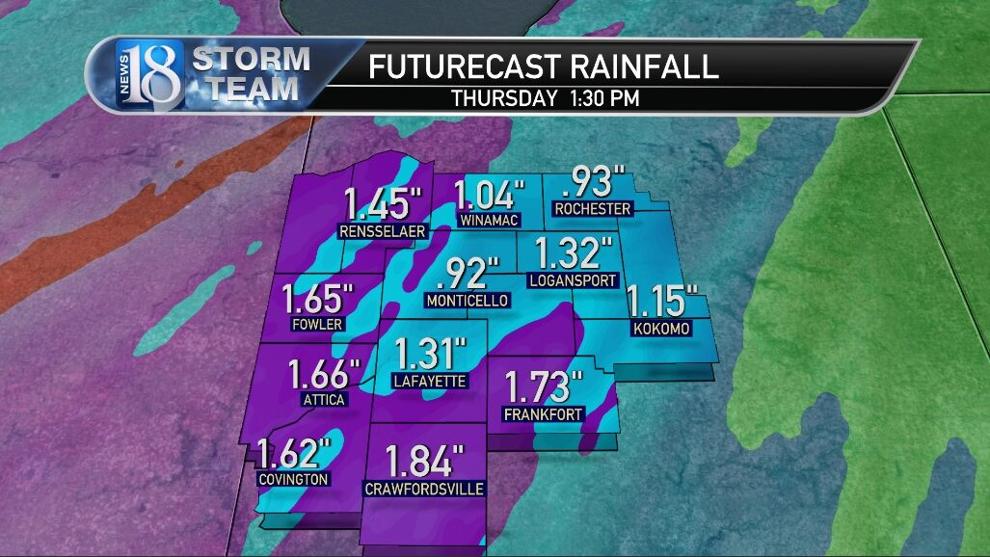 Friday promises to be dry, but a few rain showers and grau are possible on Saturday, followed by a few rain showers and grau on Sunday.
Monday is dry, but cloudy skies and rain are likely on Tuesday with 50 to less than 60.
Showers are possible Wednesday with highs in the 50s.