Rainfall was EXTREMELY variable yesterday with nothing in some areas (largely western and northwestern counties) at 3.12″ at the CoCo site in northern Tippecanoe County. John Allen in northern Tippecanoe County measured 2.40″. Another heavy rain spot occurred in southeast Fulton County. Near Akron, the observer measured 2.82″.
In an extremely variable sight, an observer on the east side of Lafayette measured 0.10″, while our WLFI viewing site measured 1.26″, followed by 1.13″ measured on the southeast side of Lafayette. 0 .43″ was measured at Purdue Airport.
Penny pea hail was reported around Brookston, Buck Creek, Montmorenci and Burnettsville. Some members were reportedly felled by strong winds in Montmorenci.
_______________________________________________
After scattered fog and 50-60 this morning temperatures will continue to warm to 82-87 today.
Scattered thunderstorms will also break out today. There is a potential for a few severe storms of damaging winds/large hail. The timing in the viewing area is from 2 p.m. to 9 p.m.
Unfortunately, persistent showers and cloudiness tonight will likely obscure the lunar eclipse.
Skies can clear late with scattered fog and lows in the 50s.
Monday looks partly cloudy with highs of 72 to 77 followed by 46 to 52 Monday evening for a cool cool night with some patchy fog.
76-80 is likely Tuesday with lots of sunshine, followed by increasing cloud Wednesday evening with lows of 50-60.
Showers and thunderstorms are expected Wednesday through Wednesday evening as the warm front moves. Wednesday's highs are expected to be in the 70s.
The wave rolling down the warm front may bring a risk of severe weather to the southwest of our region on Wednesday, but not so much here at this point.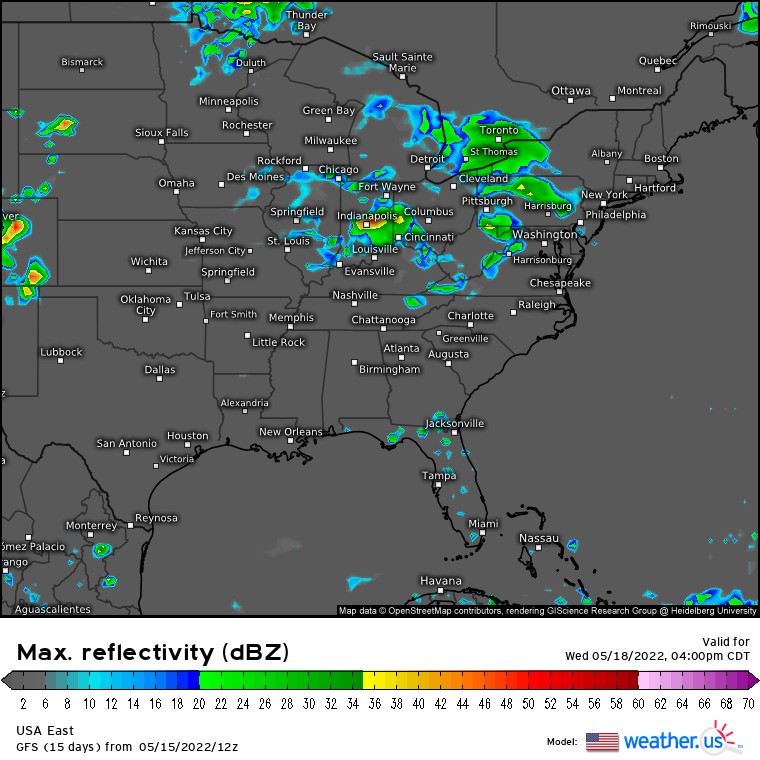 A few thunderstorms are possible Thursday as we warm up, mostly in the morning.
The main axis of the storms will however tend to move towards the north of the area.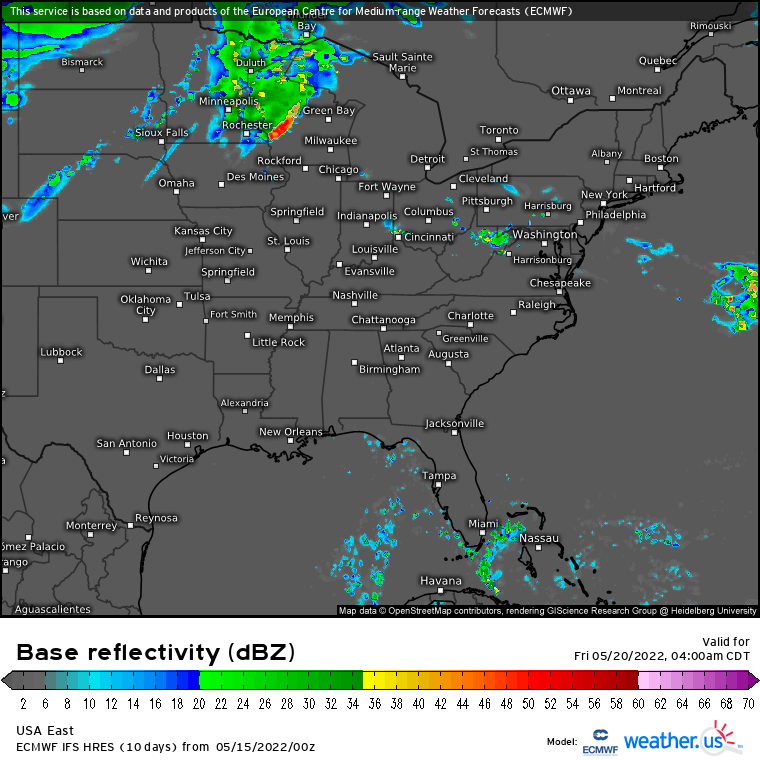 We then heat up to near highs of 90s down to the lower 90s with high dew points leading to heat indices above 90s to lower 100s.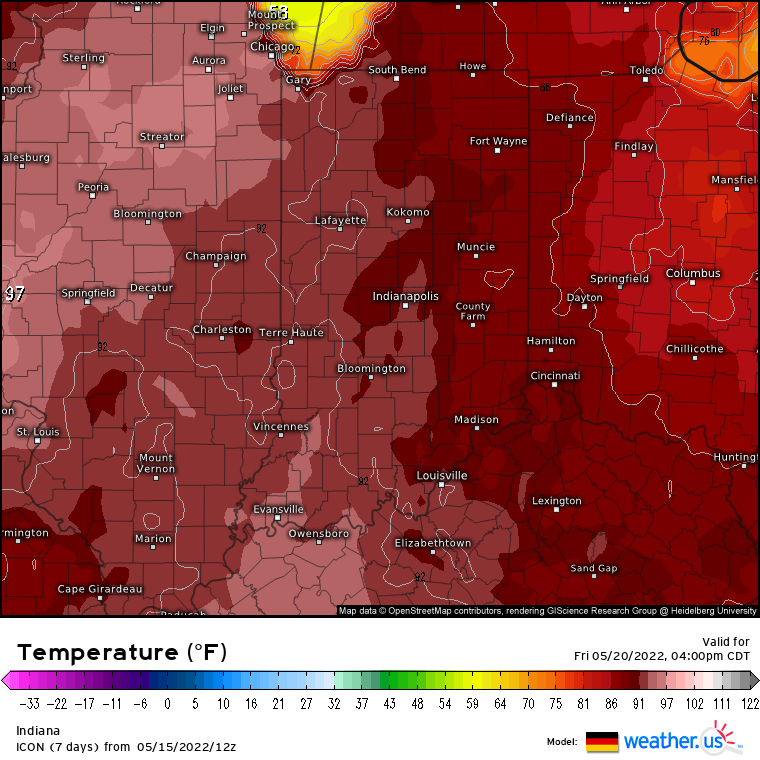 Robust severe weather risk (looks like ENHANCED RISK settings right now) still seems to be setting up for next Saturday.
Looks like a vigorous and organized squall line at this point Saturday afternoon-evening.
We will monitor schedule changes.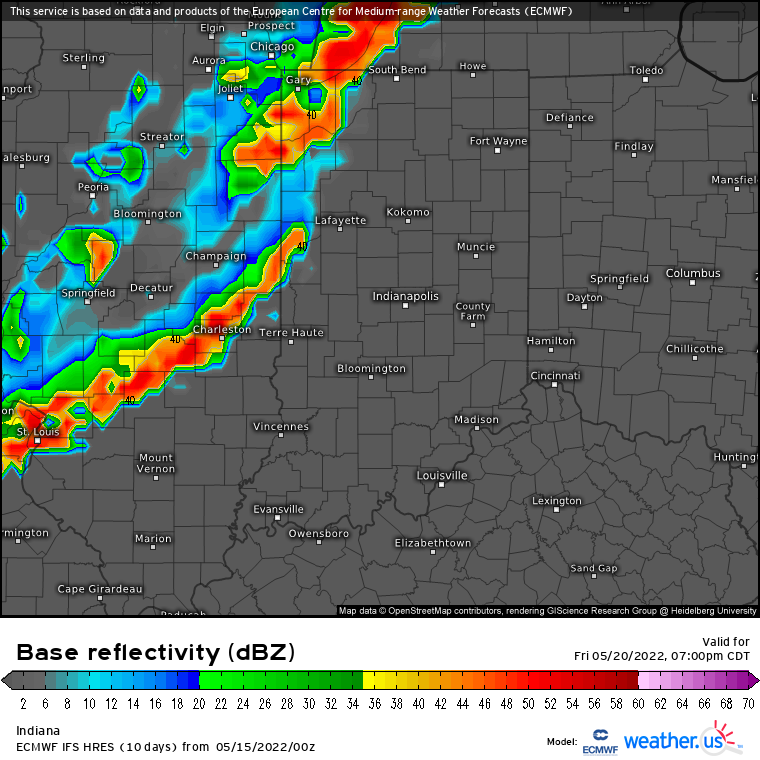 After that a refreshing cooling should occur for a brief period with highs of 68 to 73 and lows of 40 to less than 50.
However, we are warming up again and may have a chance of severe weather around May 25th.
We will monitor.