Rainfall since last night totaled 0.50-1.25″ over the area.
Severe weather outperformed east and southeast of our region today with hail from tennis balls and extensive wind damage over the Ohio.
Highs were up to 64-72 today but it's COOL tonight with temps starting at 10pm at 44-51 over the viewing area with wind chills as low as the mid 30's!
Peaks today: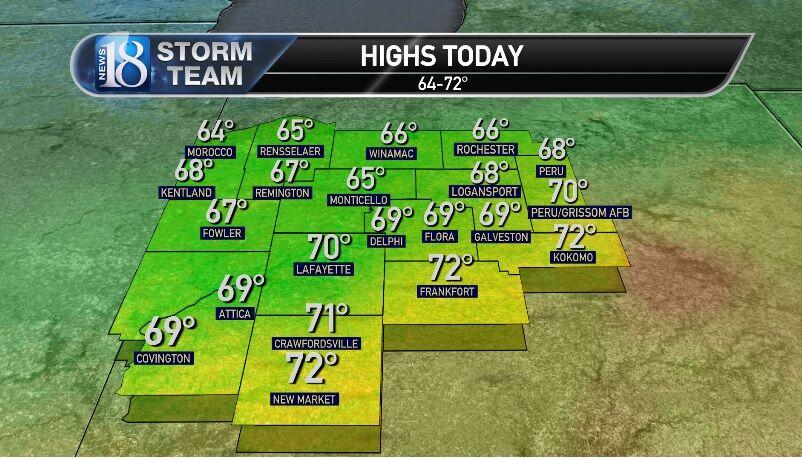 A cold night is ahead with patchy drizzle for a while, northwesterly winds shifting from north to northeast and lows 39 to 47.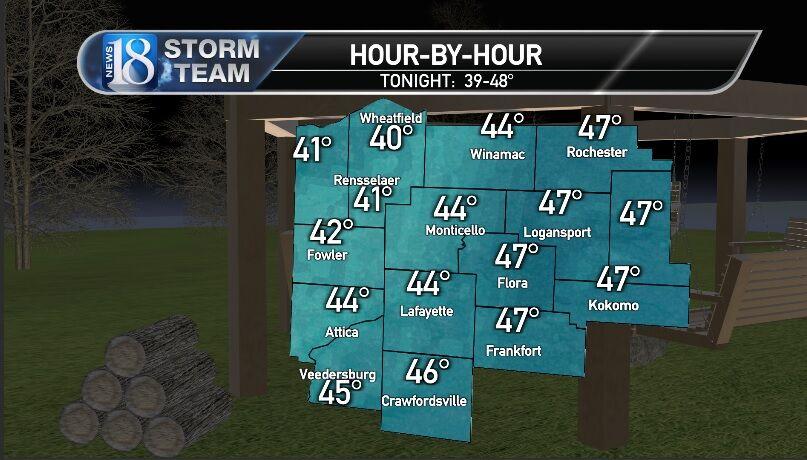 Lots of cloud with north-northeast to northeast winds tomorrow with 52-65 for expected highs.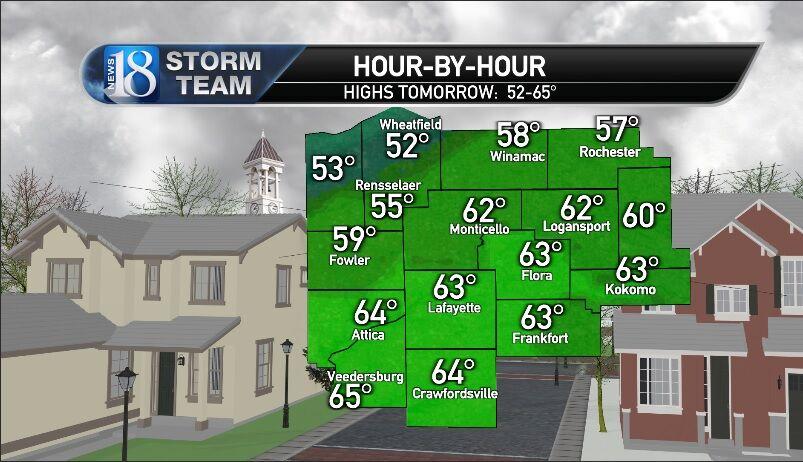 After 45-51 tomorrow evening, 64-68 is expected on Thursday with a few isolated showers in the morning, then rounds of rain in the afternoon.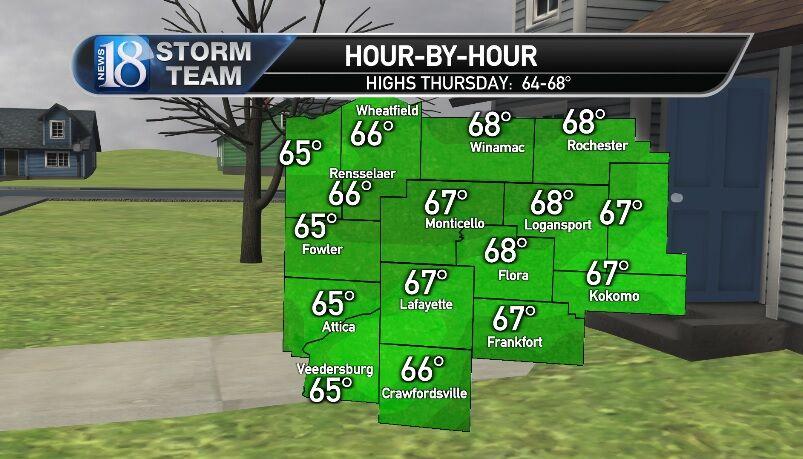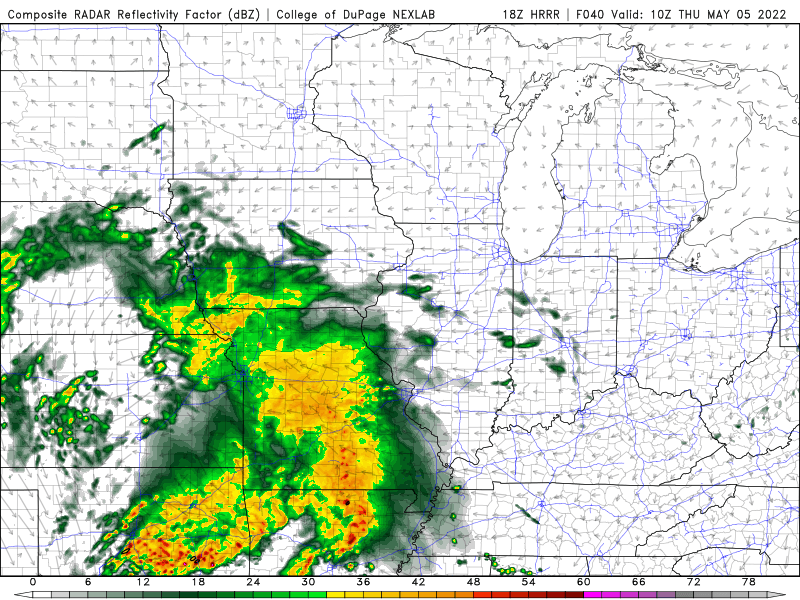 After the start of the first wave of rain on Thursday evening, heavy rain will arrive overnight with a few integrated thunderstorms.
The lows will be in the 50s.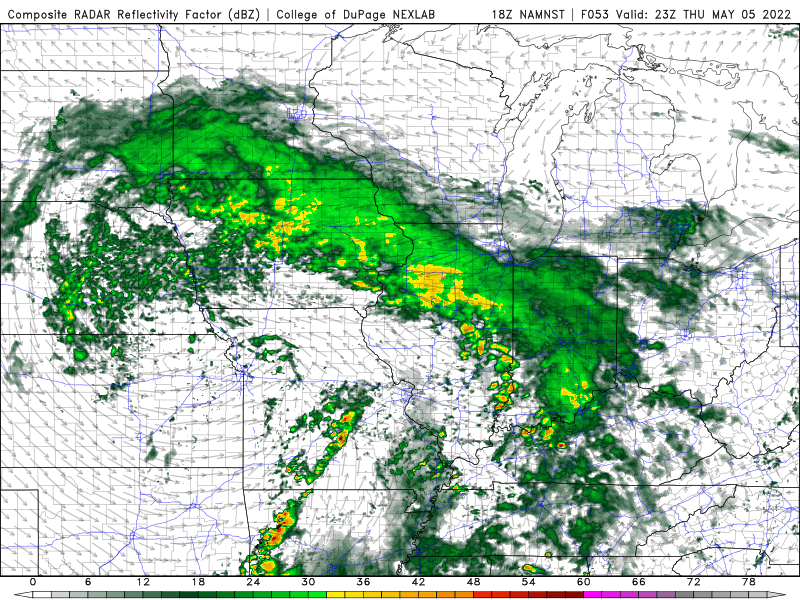 Numerous widespread showers and a few thunderstorms are expected on Friday. Locally abundant precipitation is possible.
An isolated megaphone or two is possible.
The tops should run 50-60.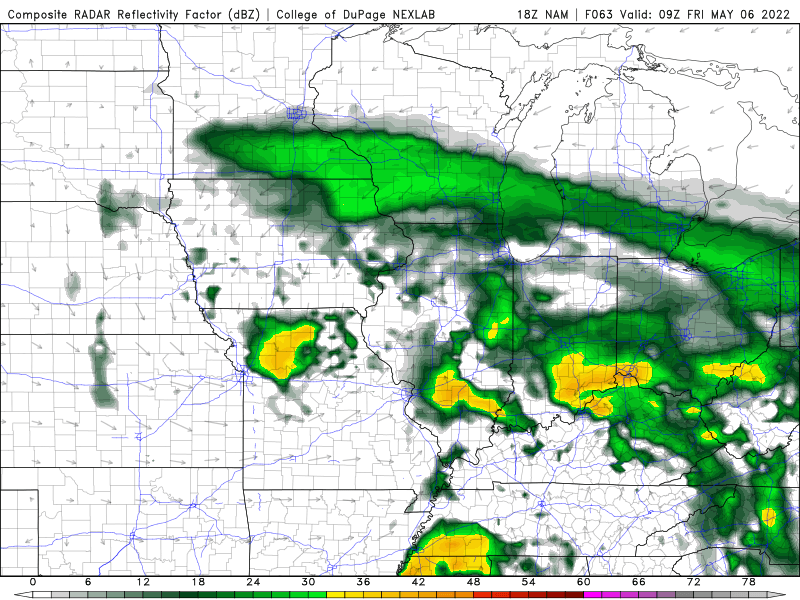 Showers are expected to persist Friday evening through part of Saturday (mostly before 4 p.m.) with 40 seconds, followed by 50-60 on Saturday.
An additional 1 to 2 inches of rain is expected throughout the region through Saturday evening.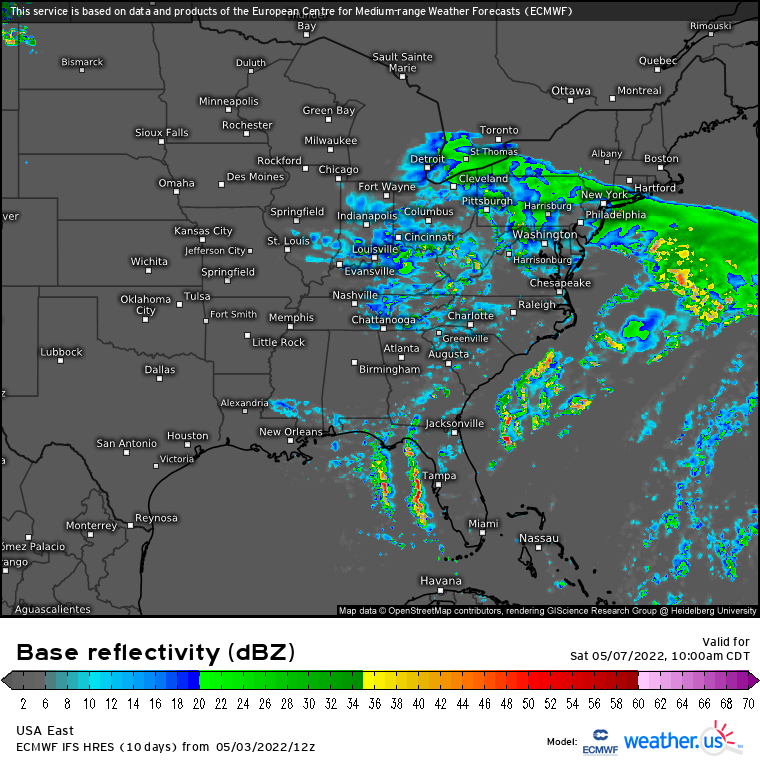 How cool Saturday night is depends on us completely clearing the skies.
It seems doubtful that we're eliminating many of them. So I keep lows at 41-46.
Sunday promises to be much warmer and partly cloudy with highs of 66 to 73.
A warm front will cross the night from Sunday to Monday until noon. A few isolated showers/thunderstorms are possible (20%).
Otherwise the winds are southerly and we are warming Monday to 77-86 northeast to southwest.
Monday night lows will only fall to 60-65.
Tuesday looks mostly sunny and very warm with highs of 84 to 88.
Tuesday night lows are only expected to fall to 64-68.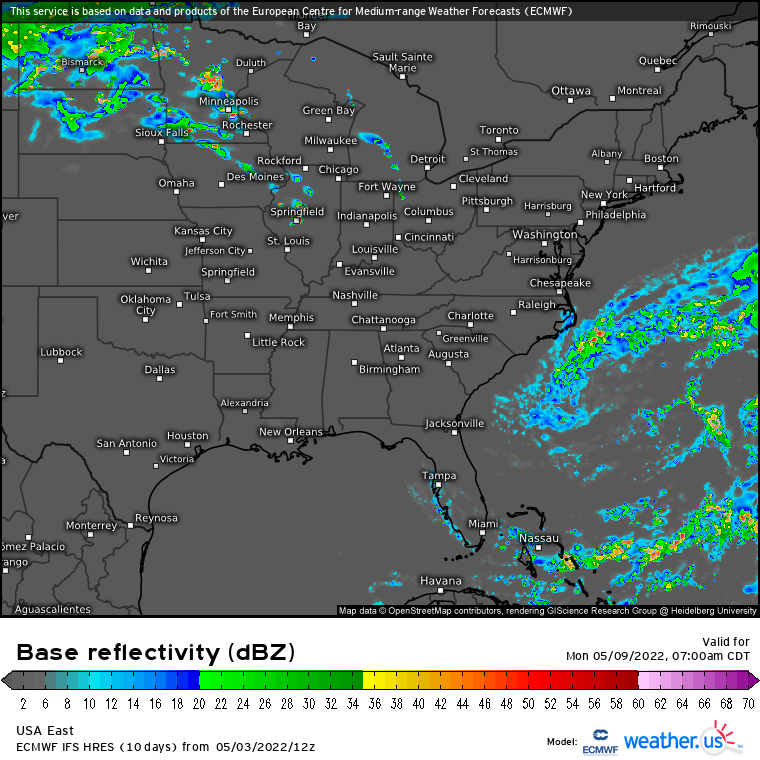 At this point, much, if not all, of next week's storm action remains northwest of our region.
We will monitor.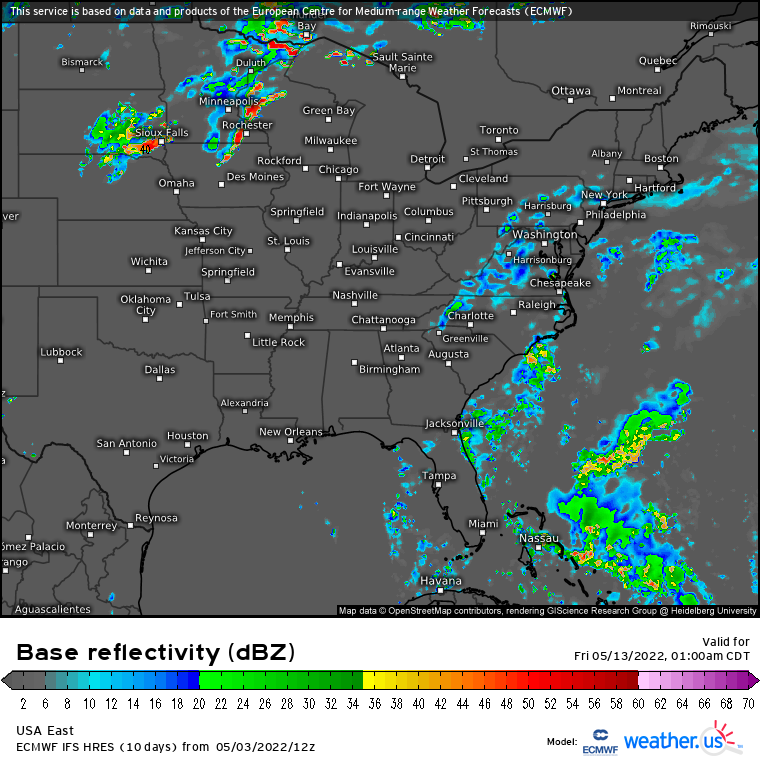 It looks very warm to hot and summer May 9-17.
You can see the impressive heat building.
Today is Tuesday at 1 p.m.: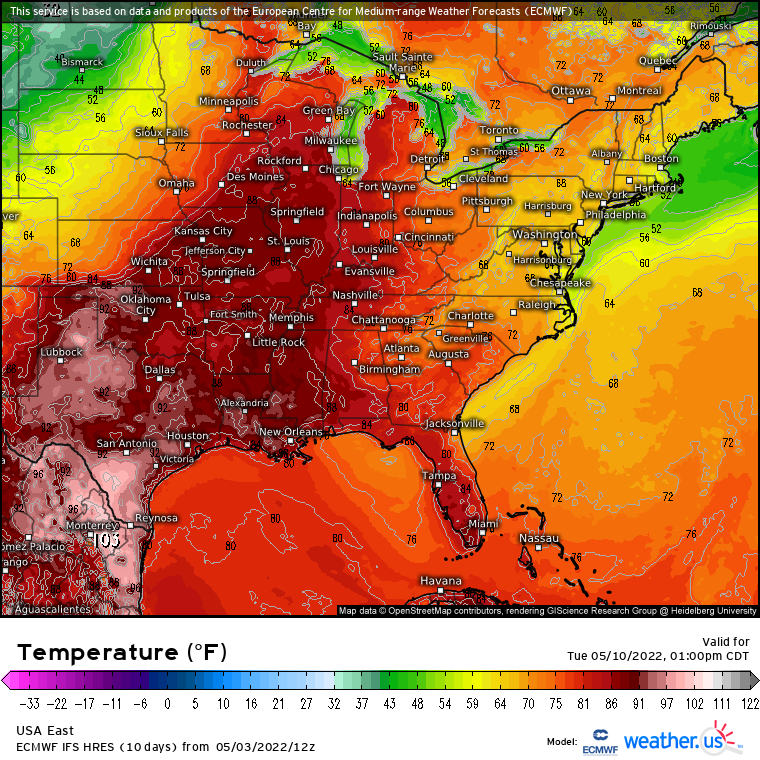 Check out the temperatures at 1 a.m. Thursday night next week! They are still well into the 70s: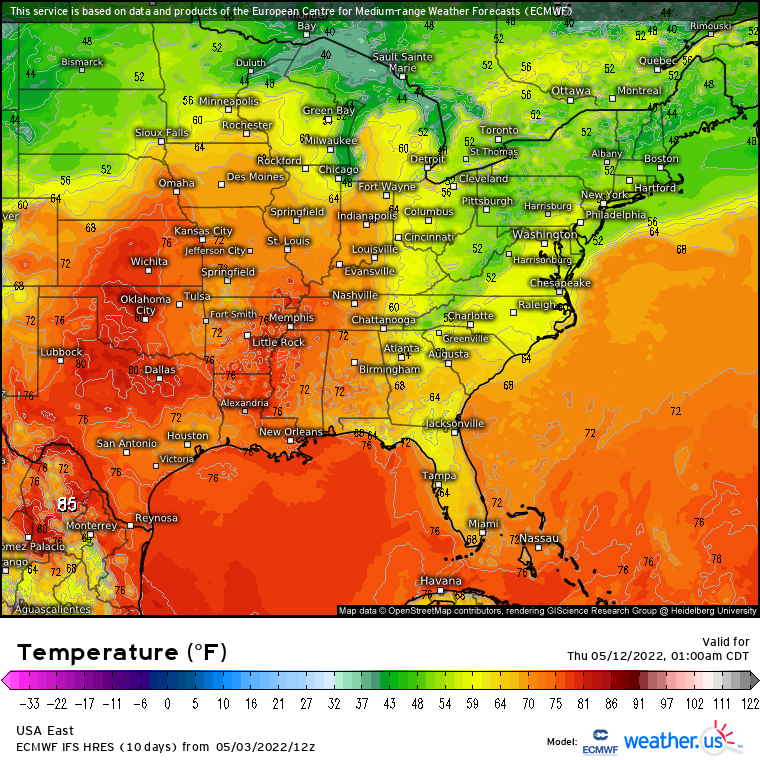 Your 7-day forecast shows the heat: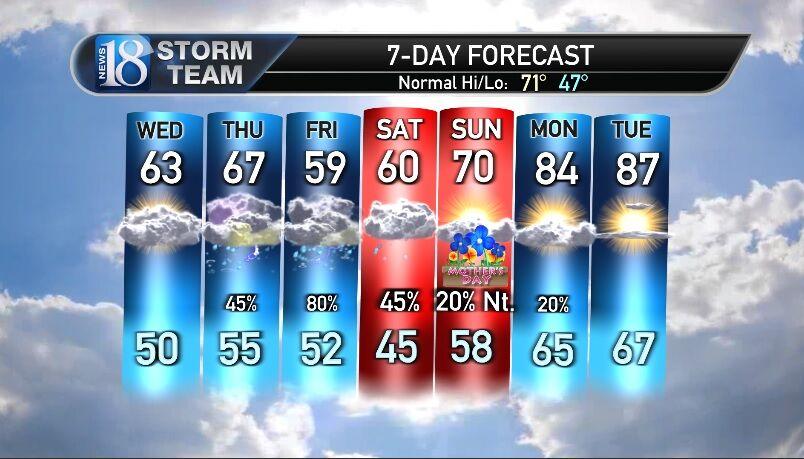 At this point, the next most widespread drenching rain (based on the latest forecast information I have) observed after the end of this week is around May 16th or 17th.
There are signs of a severe weather outbreak in the Plains, followed by a risk of severe weather translating eastward into our region: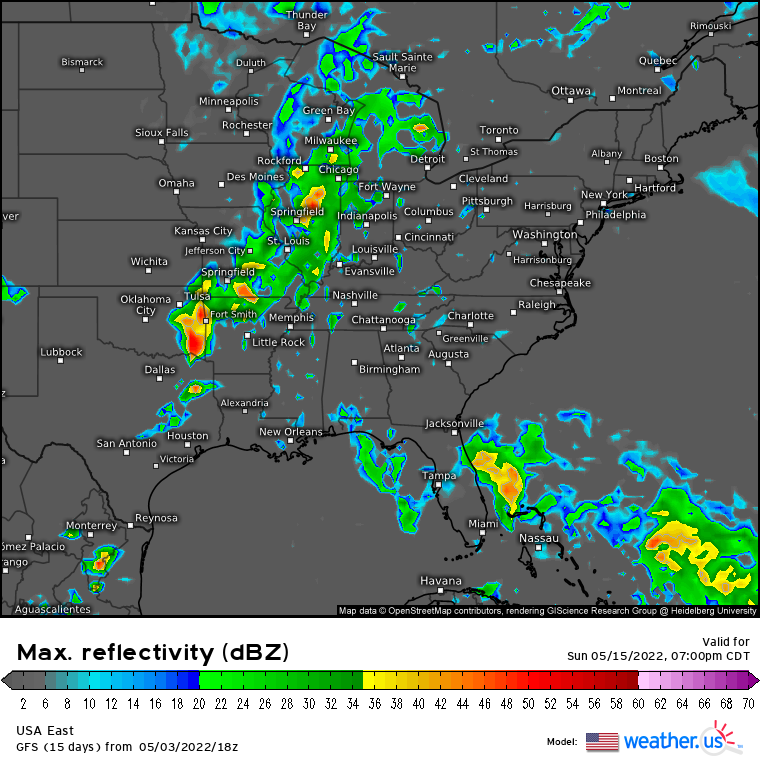 This system is advancing and we are calming down: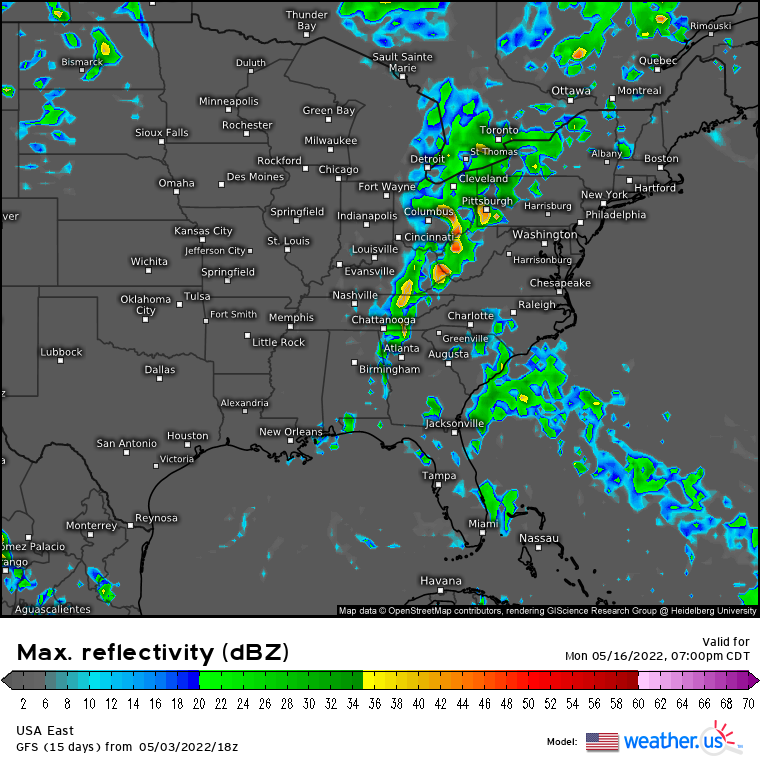 It looks like we will be hitting highs in the 60s and 70s for a while with lows in the 40s: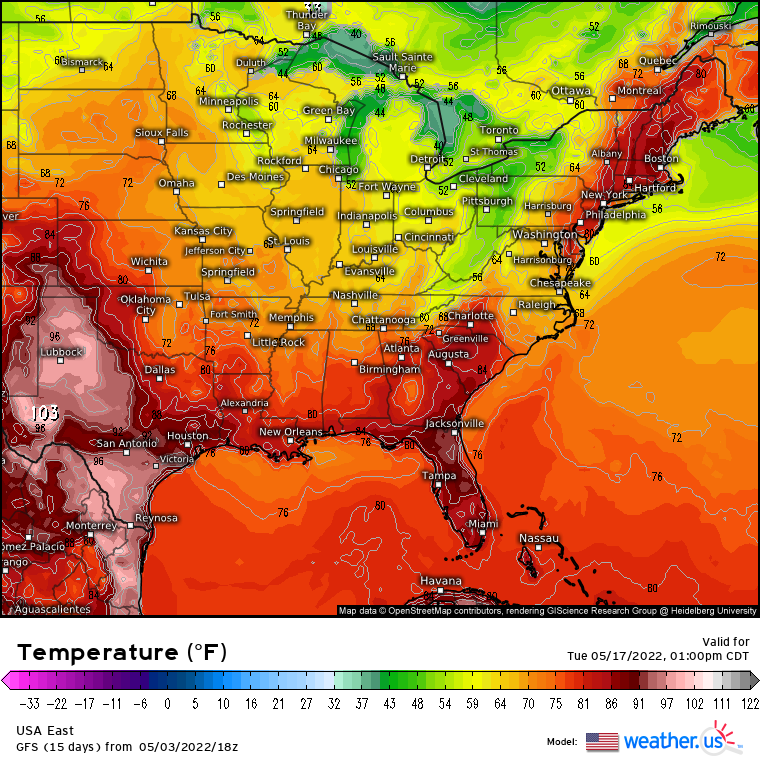 It looks like the heat may recover significantly after that by May 20th.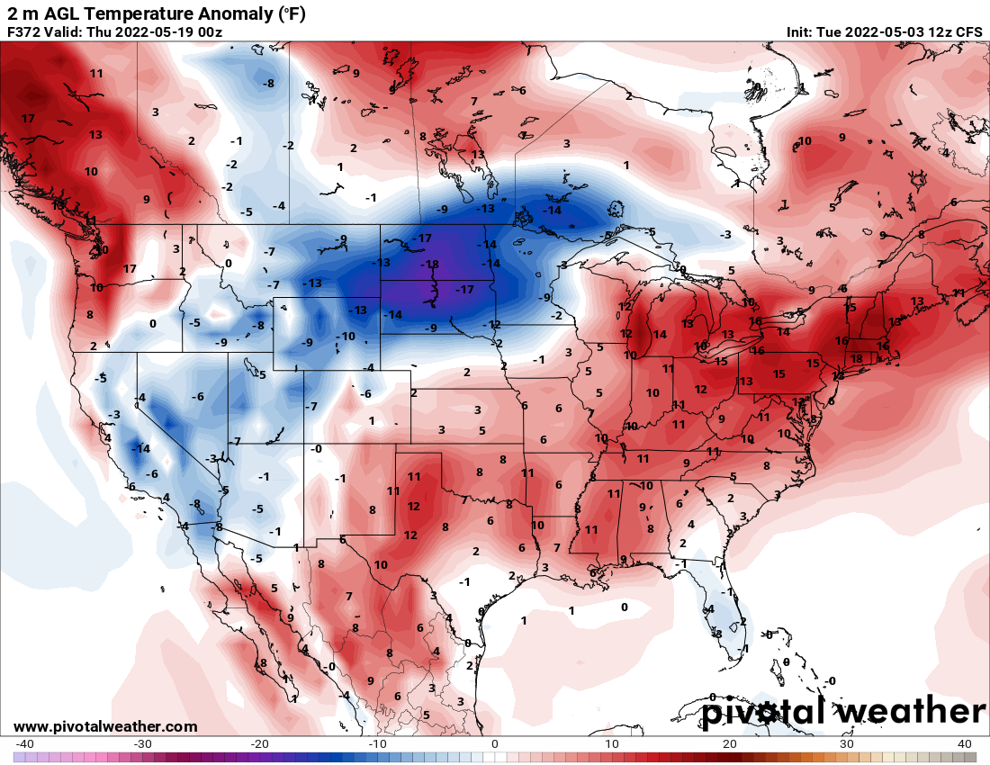 The risk of severe weather should eventually return, followed by another cooling and then a big warming with the arrival of many 90s in early June.