Today was a windy day, very hot to hot, but the humidity was low. Gusts reached up to 41 mph.
It will be a warm and windy night (south 13-25 mph) with lows 68-73.
Tuesday will be a hot, humid and windy day with highs of 90-94 with heat indices of 93-101. South-southwest winds will tend to blow between 22 and 35 mph.
The sky will be mostly sunny to partly cloudy.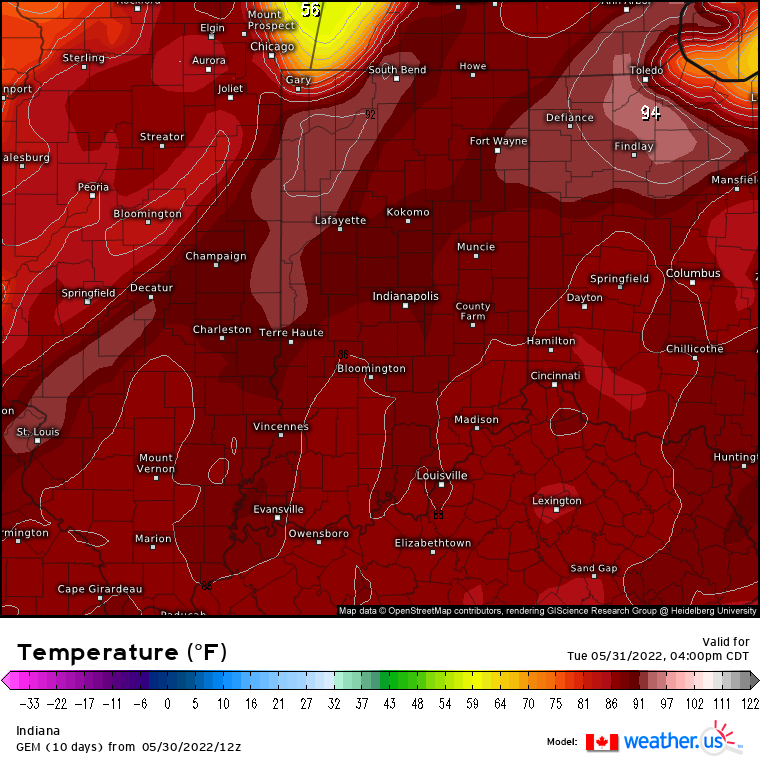 A weakening line/band of showers/thunderstorms is expected late Tuesday night into Wednesday morning.
At that time, the precipitation totals for this wave should go back up to 0.35″.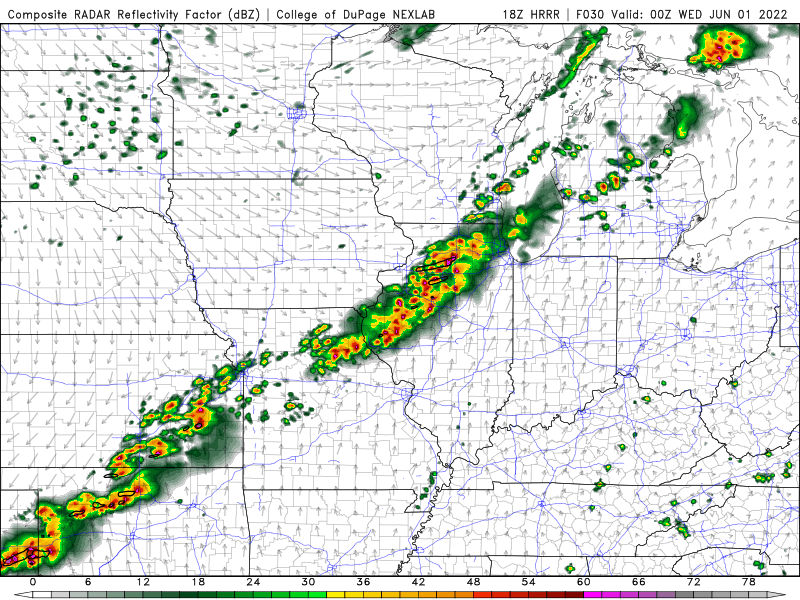 Storms are expected to re-ignite just south and southeast of the viewing area Wednesday afternoon.
Cooler air will arrive with highs of 74 to 82 with northwest winds of 10 to 20 mph with partly to mostly cloudy skies.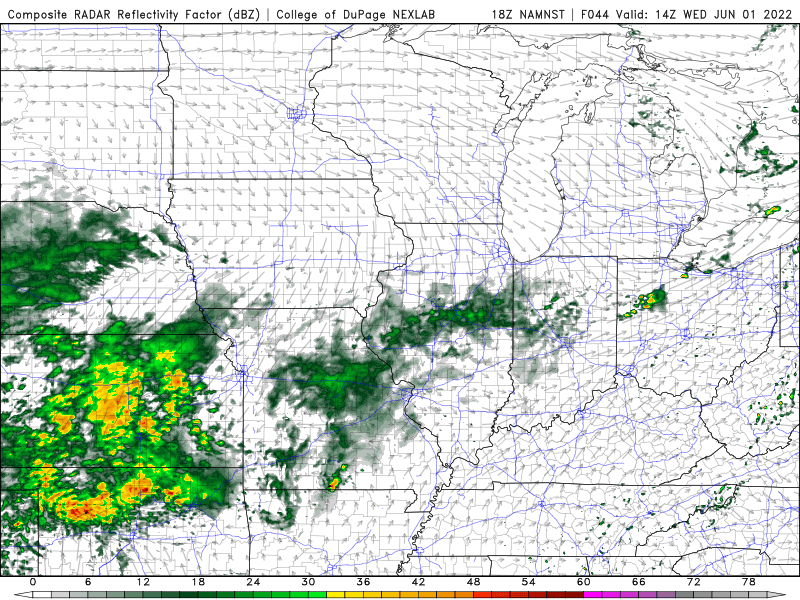 Waves of showers and a few thunderstorms are possible late Wednesday evening-Thursday morning.
Lows of 55-60 are expected with northerly winds.
The precipitation totals for this wave will range from 0.01 to 0.35″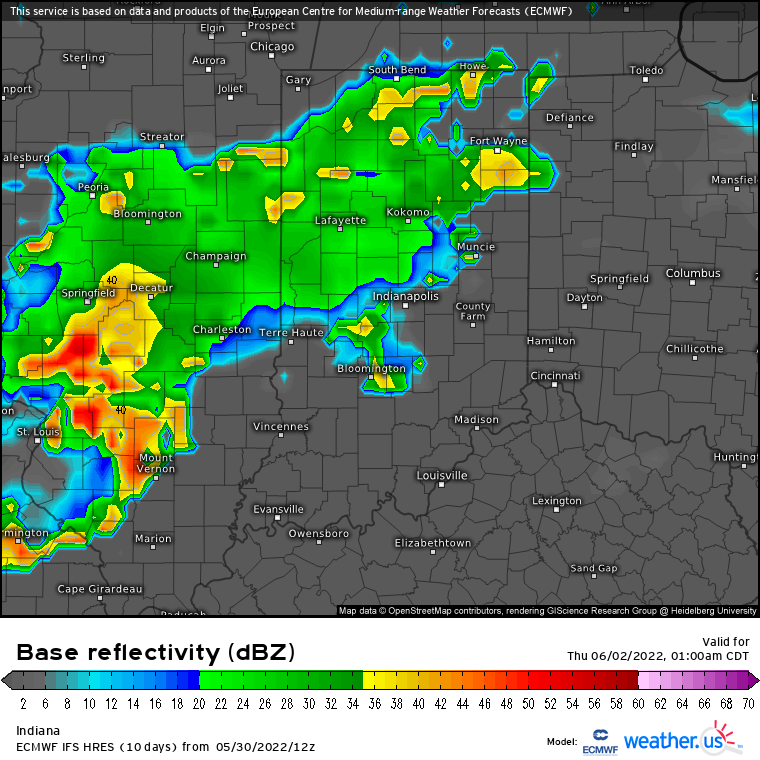 Cooler, less humid air will follow with sunshine to end the week.
A warm front will approach bringing a few isolated to erratic thunderstorms Sunday through Monday.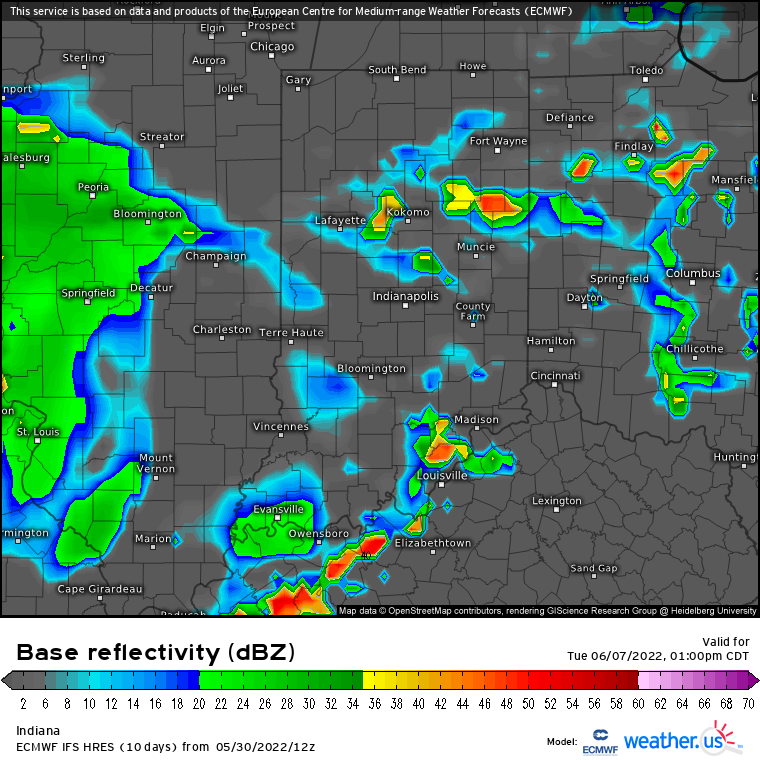 More widespread storms with a risk of severe weather will tend to occur as June 10 approaches with a heat wave. The exact time is unclear, but "approaching June 10" is a good rule of thumb.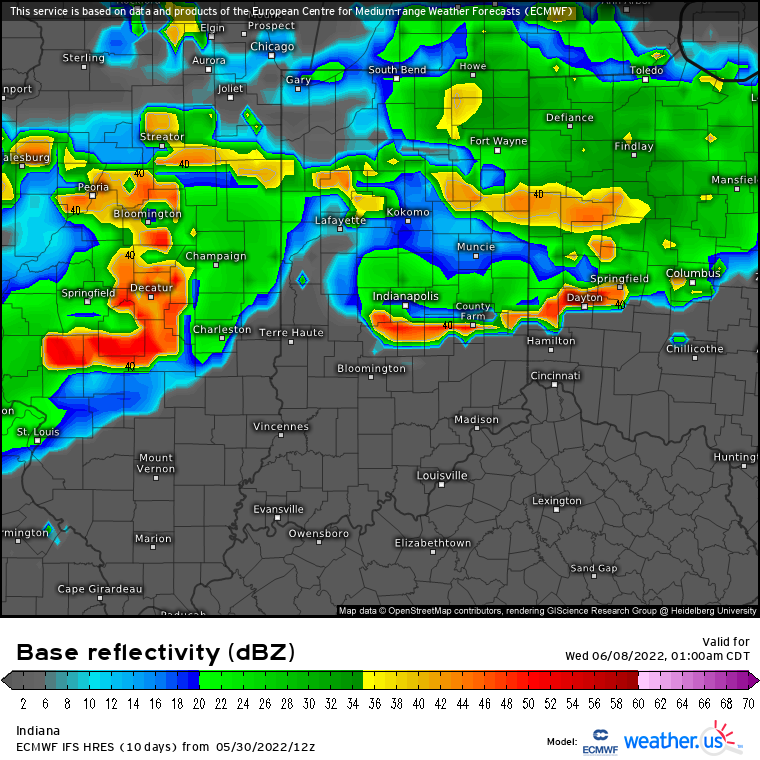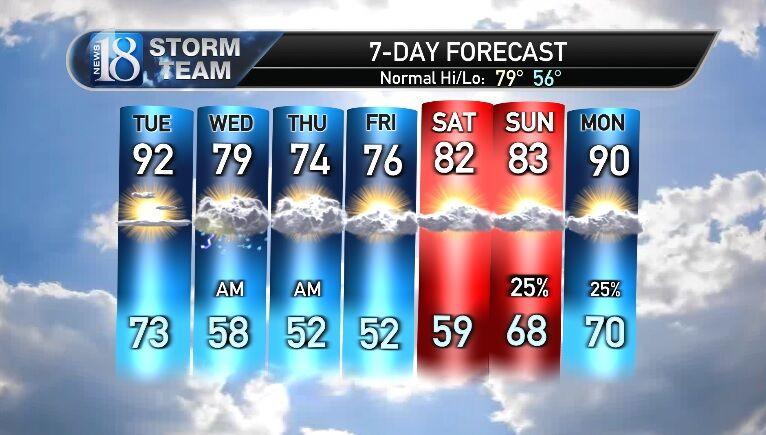 Looks like a nice cool down for several days will follow (highs 70s, lows 50s)!
However, we have to watch for a strong heat rush in the middle of the month, then at the end of the month until the beginning of July.
The 90s to even 101s are not out of the question with one or both heat waves.
As this intense heat spreads we also need to watch for a "Ring of Fire" "Ridge Rider" to affect our area with a risk of severe weather.
Projected precipitation anomalies in June (below normal here)…..we need to watch the tropics which could bring more precipitation than expected if we play our cards right! We will also observe the "Ring of Fire" pattern to the north.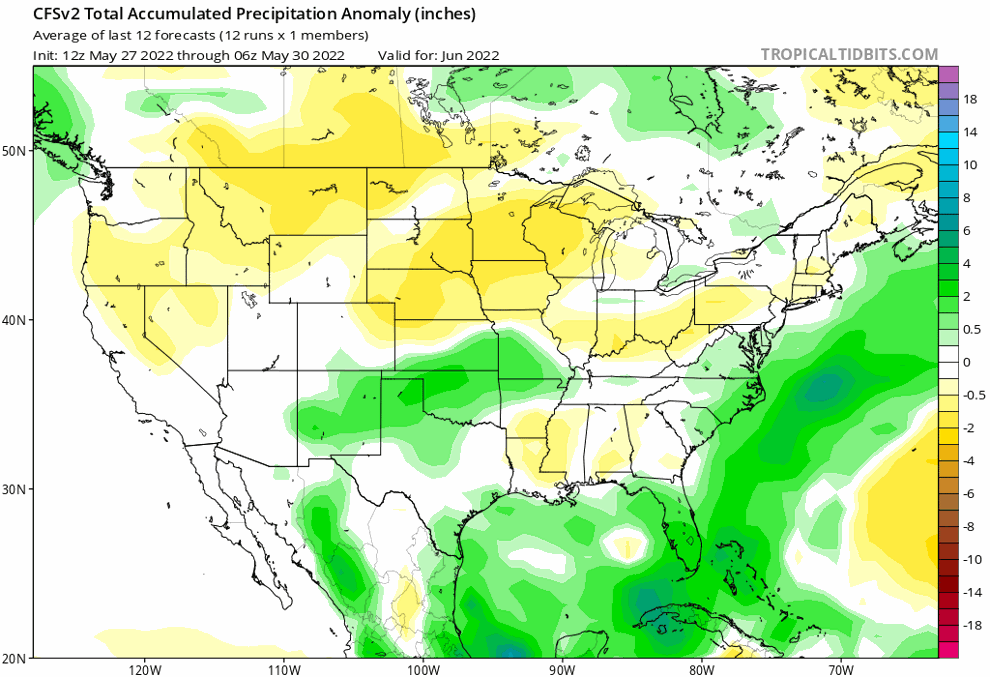 The active tropics will need to be watched (as will the "ring of fire" that tends towards our north). The Gulf and Caribbean could not only have tropical systems shortly, but more development between late June and early July.
This should always be watched for their pattern alterations. They can act like a big rock in a stream if they get big enough.