Working on that…..
More soon!
Today's highs came in at 61-67. This, after lows this morning of 30-35.
Winds gusted to 30-51 mph today through tonight with dew points about as low as possible in the viewing area at 7-16 with relative humidity levels up at 10-16%.
With the grass dry and the fields cultivated in drought conditions, the danger of fire was high.
Several small grass and field fires were reported.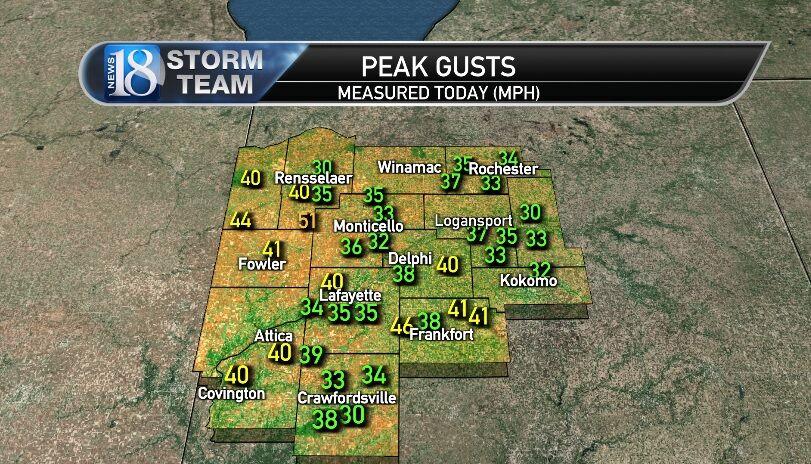 A wave of rain is coming out at 2am tonight followed by some clearing areas and lows 33-37.
The southwest wind will decrease from 15-35 mph to 10-20 mph. Wind chills will be in the 20s to about 30s.
Saturday looks mostly sunny to sunny before the clouds increase in the afternoon, bringing partly mostly cloudy skies. Some watering is possible in the late afternoon-early evening. I would go for "a few showers" but the air will be so dry that much of the precip will be pristine and I just kept the "a few sprinkles" mark.
Highs of 53 to 61 are expected with westerly winds of 13 to 26 mph.
Dew points will be between 27 and 34 in the afternoon leading to an increased risk of grass and field fires given westerly breezes.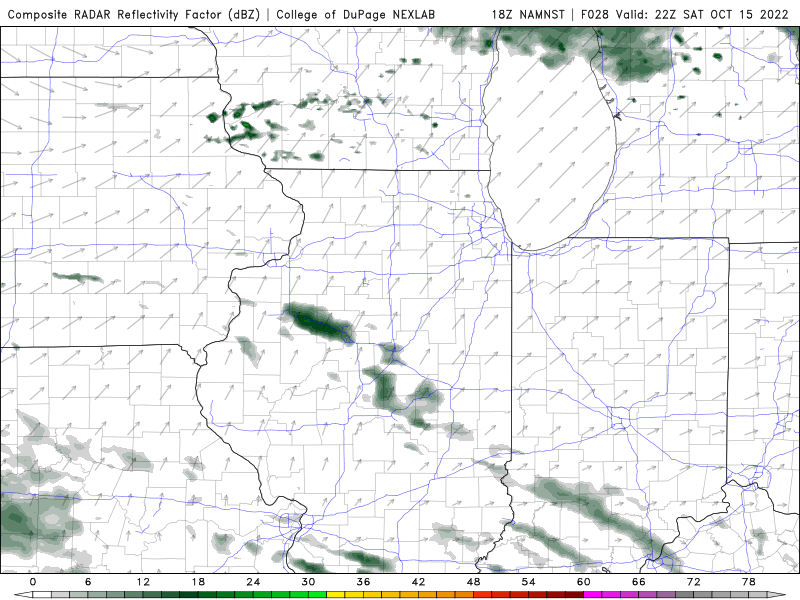 With partly to mostly cloudy skies, lows of 38 to 44 are expected tomorrow evening with a west-southwest wind at 10-15 mph.
The sky then becomes mostly sunny. Clouds will then increase afternoon-evening with highs 57-64.
Winds will be strong from the west at 28-36 mph with dew points dropping to the 20s and 30s leading to an increased risk of grass and field fires.
After 35-40 Sunday night with partly to mostly cloudy skies and westerly winds turning northwest at 15-33 mph, highs of just 41-47 are expected Monday with partly cloudy skies. Winds will be strong from the northwest at 22-41 mph.
Lows of 22-26 are possible early Wednesday morning with a strong frost!
This seems to be the MAJOR hard freeze in late October. The trend for a long time has been to watch the Pacific and the potential for the deep Alaskan trough and then hard freeze in our region. This has been part of our forecast for over a month. At first it looked more like October 25, but it should be a week earlier.
You can see the cold spill in: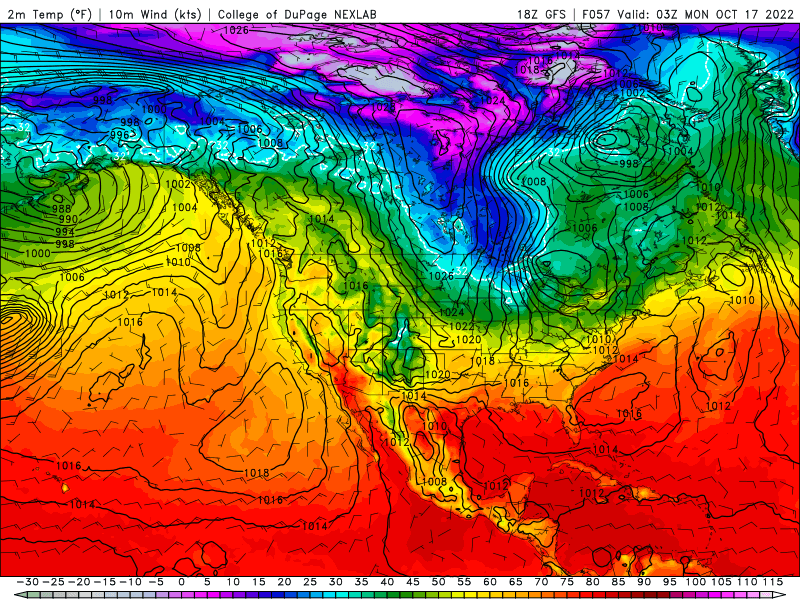 A few scattered lake effect rain/snow showers are possible Monday evening with lows of 26 southwest to 28 Greater Lafayette and 31-34 northern and northeast counties.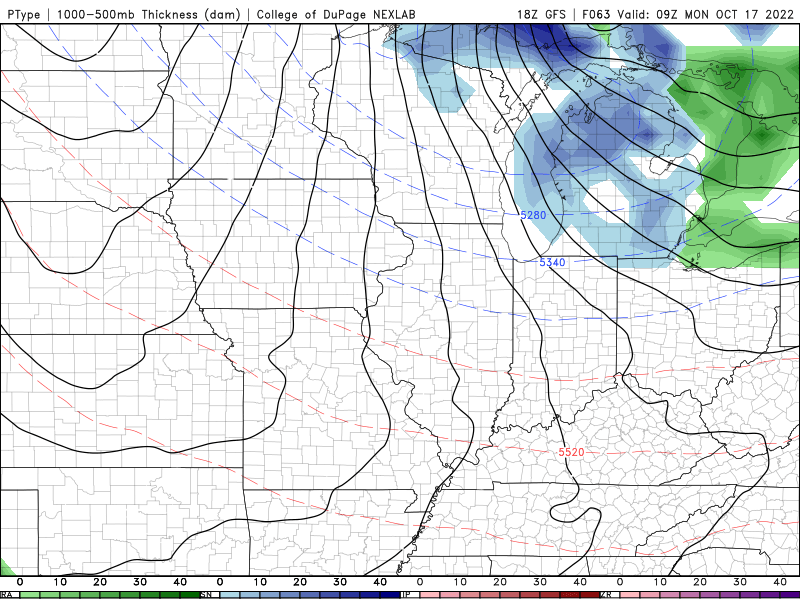 A historic major storm with surface pressure up to a Category 3-4 hurricane will carve a huge upper trough in the North Pacific and Alaska.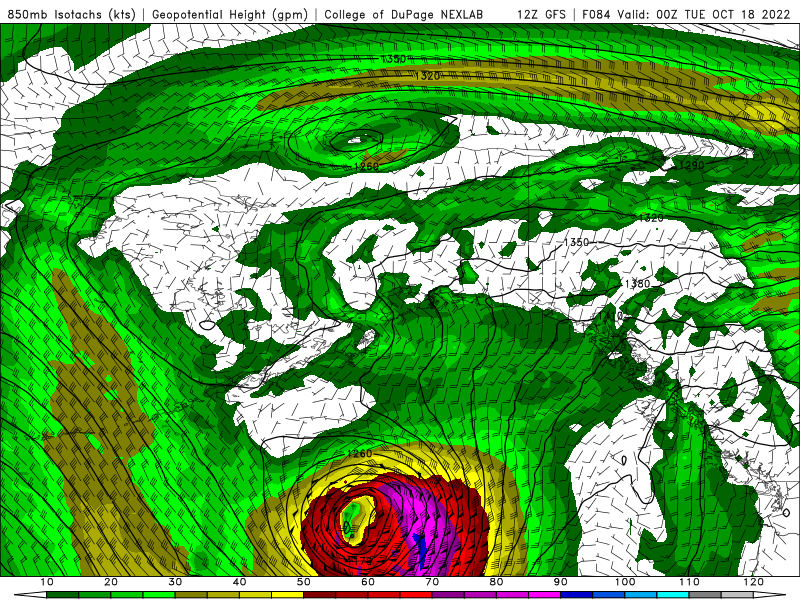 This BIG upper trough will dig in, forcing a BIG ridge with warmth across western and western Canada.
During this time, the upper BIG ridge will act as a block over the Atlantic and Greenland.
This will bundle all of the upper jet over the Northern Hemisphere and lead to a DEEP trough in the Midwest and South with near/record cold.
If you are going to have a significant cold cycle compared to climatic normals, here is how you are going to do it.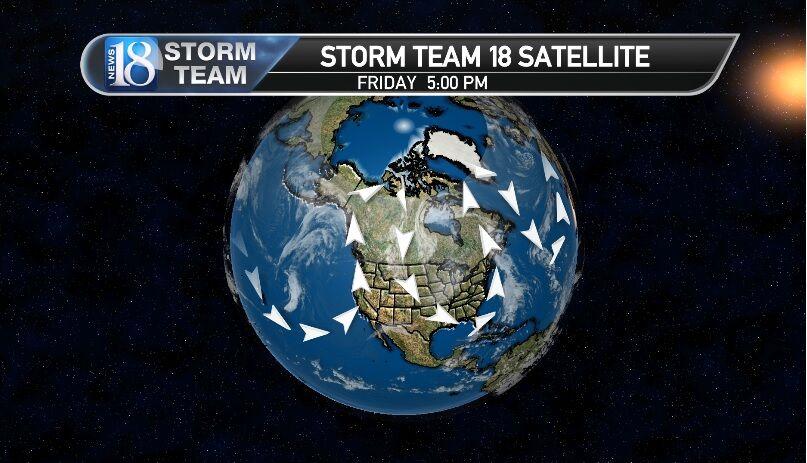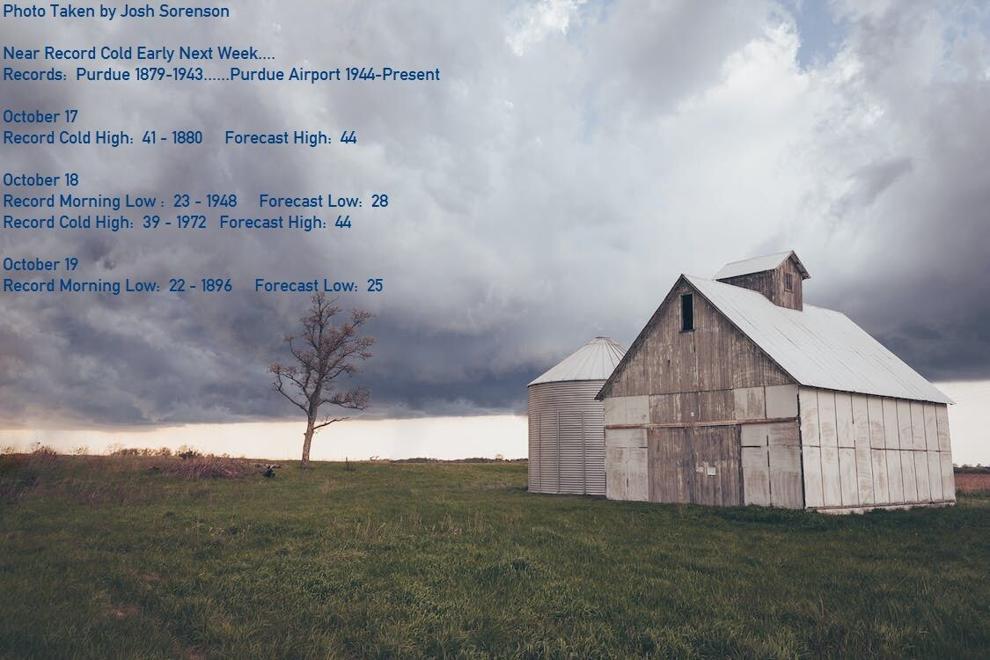 After that, we warm up!
We could see 60s to 70s by the end of next week and 70s next weekend.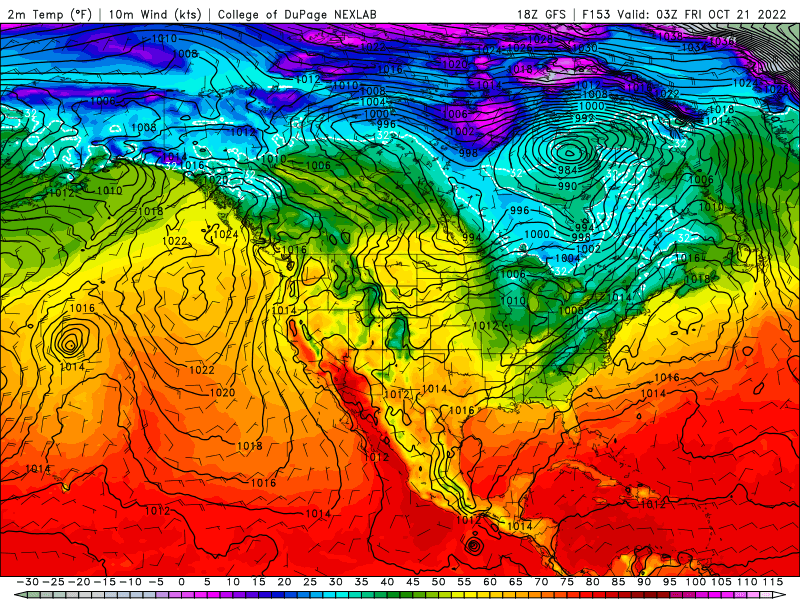 The potential is there for near/record heat closer to October 23rd.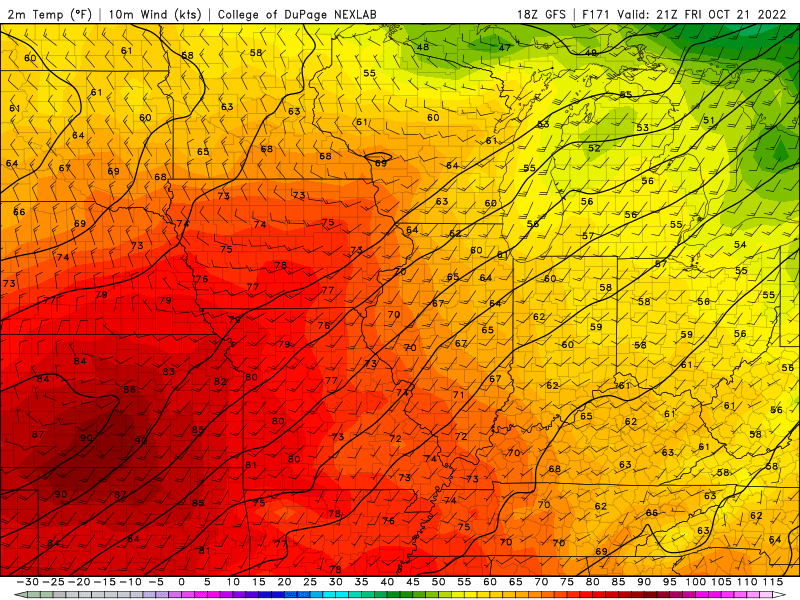 Some serious risks may arise around October 25th with the heat, but better humidity and instability may prevent higher risks other than MARGINAL in our viewing area at this point, but that could easily change.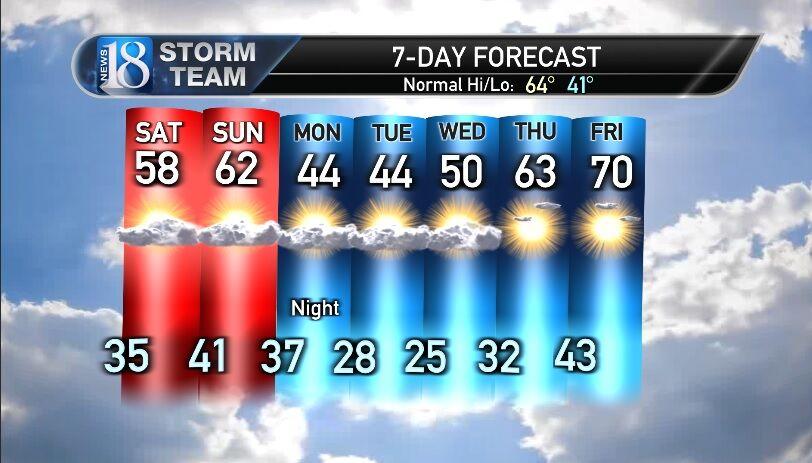 Cooler air will follow with lows in the 30s, but no hard freezes.
We should warm well from late October to early November with near/record potential heat based on current analysis.
We will continue to watch for severe risks around November 5-6 and around November 15, both climatologically favorable periods for severe weather.
It is abnormally hot at the beginning of November!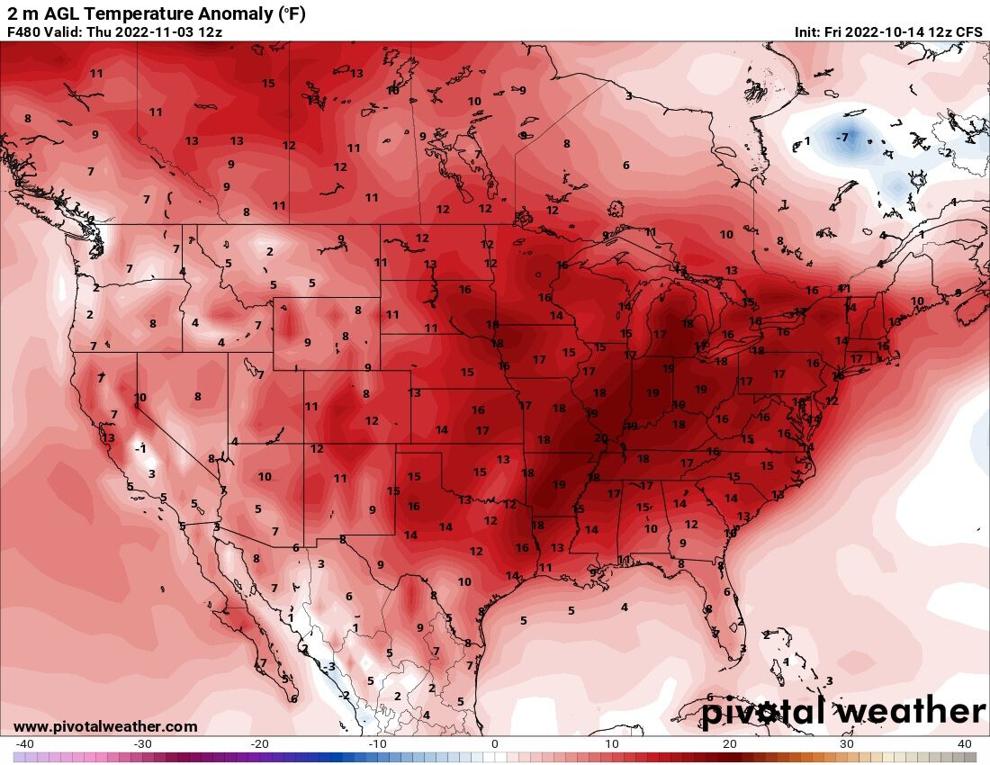 Much colder air is expected after mid-November. Look at the below normal temperatures in the northern Rockies!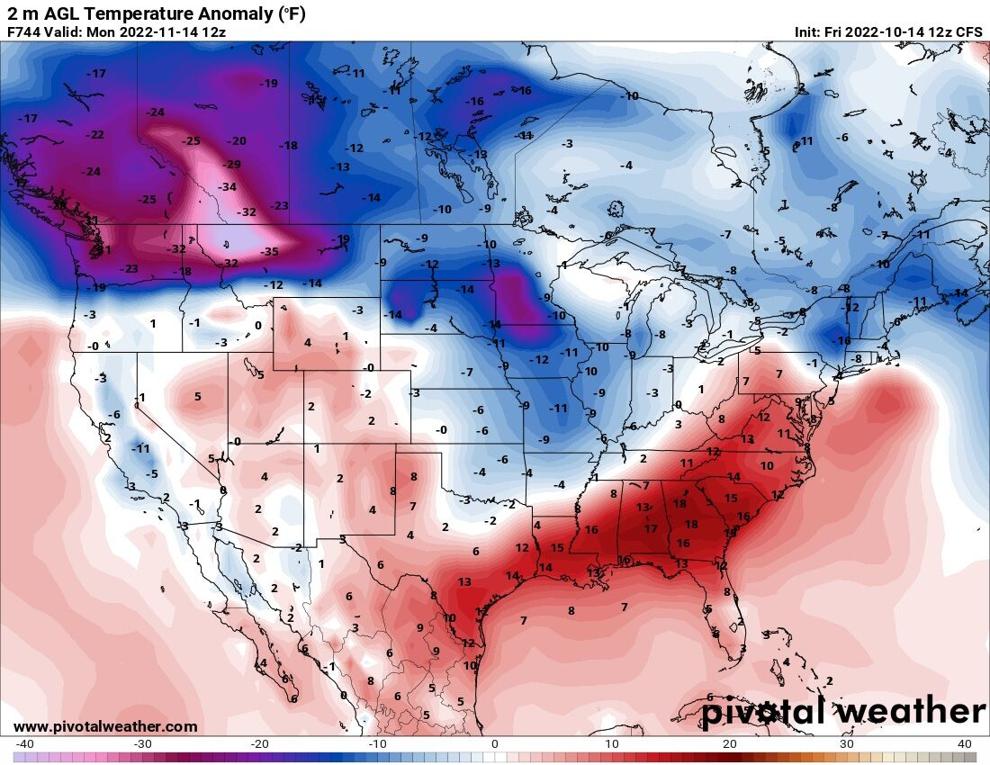 45