After the powerful derecho tracked across Iowa on Monday, August 10, 2020, hundreds of thousands of Iowans were without power. Wind gusts from 60 to 112 mph caused more than 480,000 power outages on Monday night.
Below a to see from VIIRS (Visible Infrared Imaging Radiometer Suite) instrument on the Suomi National Polar-Orbiting Partnership satellite. This snapshot was before sunrise on August 10 before the derecho moved into Iowa. This technology allows us not only to see clouds at night, but also the light of cities.
The next shot is the next morning, before sunrise. Notice the amount of darkness from central to eastern Iowa.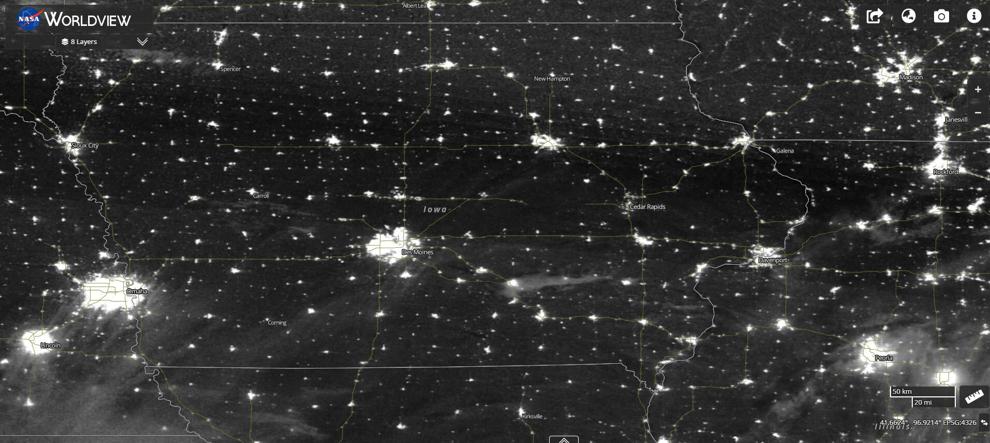 Power teams put several months of work into several days, working hard to restore state power.
Below is a progression of the lights that come back on each night on the 12th, 14th and 16th.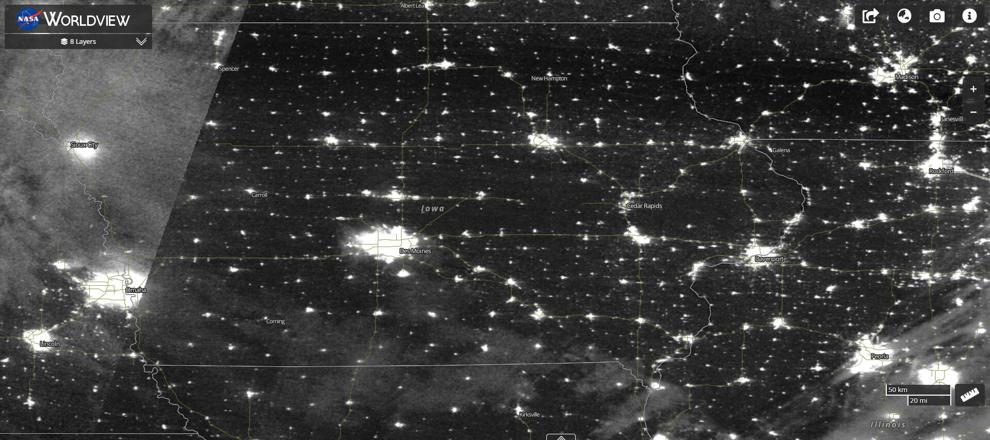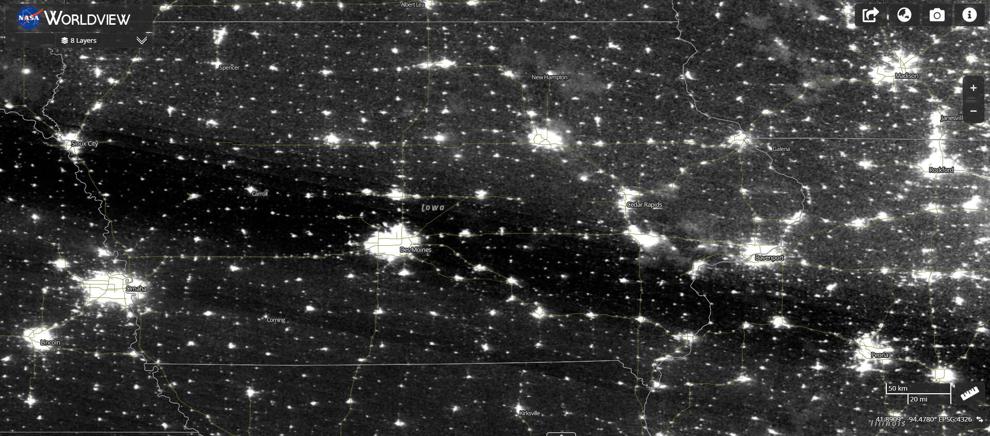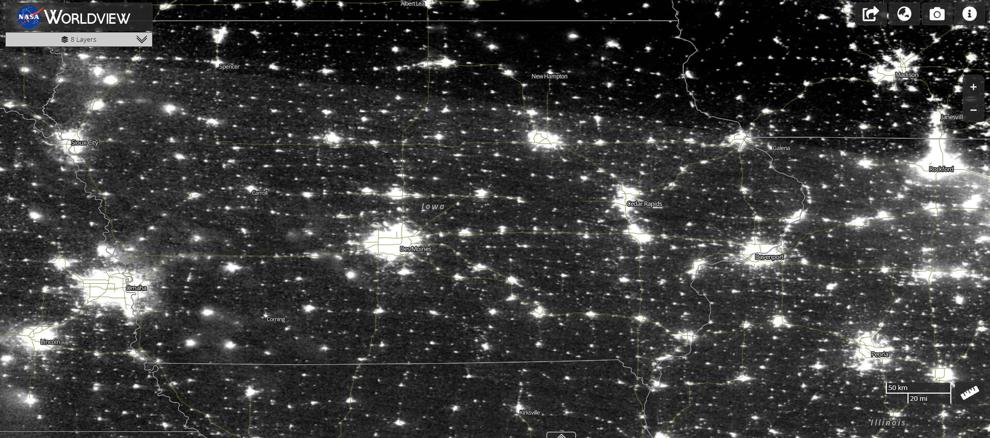 Here is an animation of the lights turning back on via Des Moines National Weather Service.
From 11:15 a.m. Monday morning (8/17), PowerOutage.US reports that more than 65,000 outages are ongoing. Click the link above for an update on the number of outages.