After yesterday's highs of only 59-65 and lows of 50-55 this morning, today's highs have reached 66-77.
This was insufficient in parts of the region compared to the expected highs of 72-78.
This was due to low clouds taking longer to break up and decreasing very gradually.
Patches of fog are expected tonight with lows 50-54 followed by 80-85 tomorrow with light winds.
After patchy fog and 53-58 tomorrow evening, sunshine and 82-87 are expected Thursday with continued light winds.
After patchy fog and 57-63 on Friday morning, sunshine is expected to give way to highs of 84-89 on Friday.
The weekend through early next week promises to be hot to hot and increasingly humid with warmer nights. Winds will be south to southwest with plenty of sunshine every day and highs generally of 87-91. Heat indices will eventually reach the 94-97 range next week.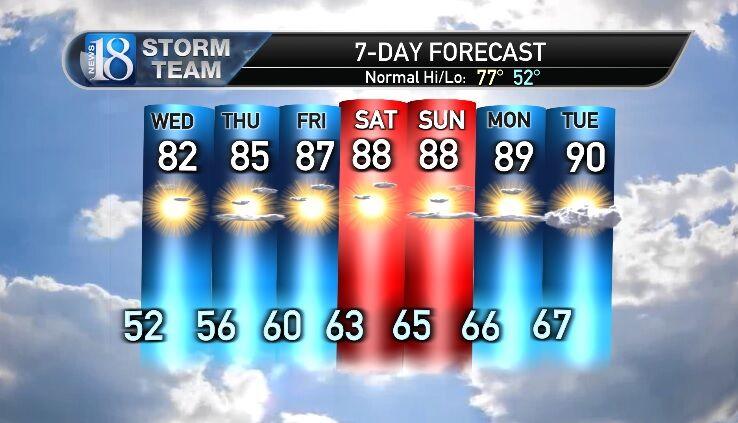 You can see the heat spreading across the central and eastern United States with temperatures above to well above normal.
Record heat may occur in the Plains late next week and we could be near or at record high heat around the September 21st time frame. Records for the Sept. 20-23 period are 94-95 in Greater Lafayette.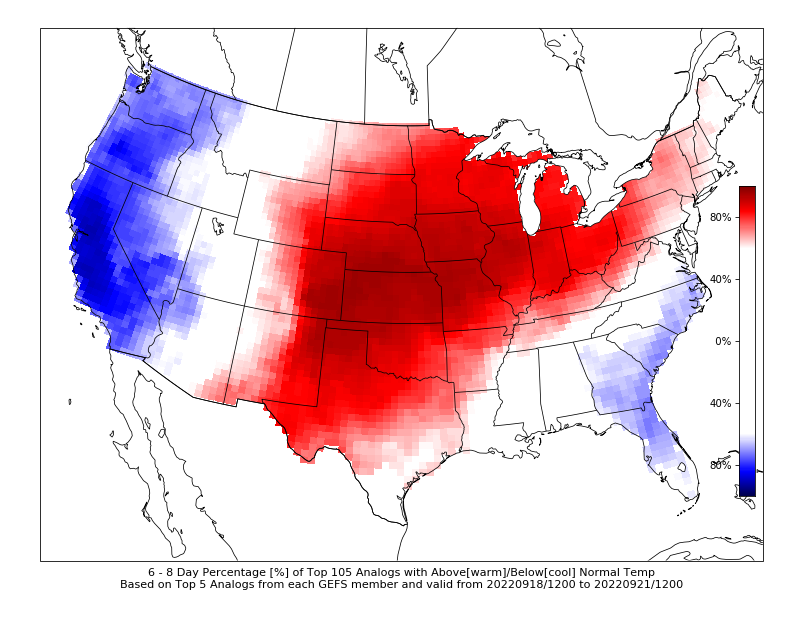 The US CFS model shows that this heat is spreading to all areas east of the Rockies over time.
West should still be cooler than normal.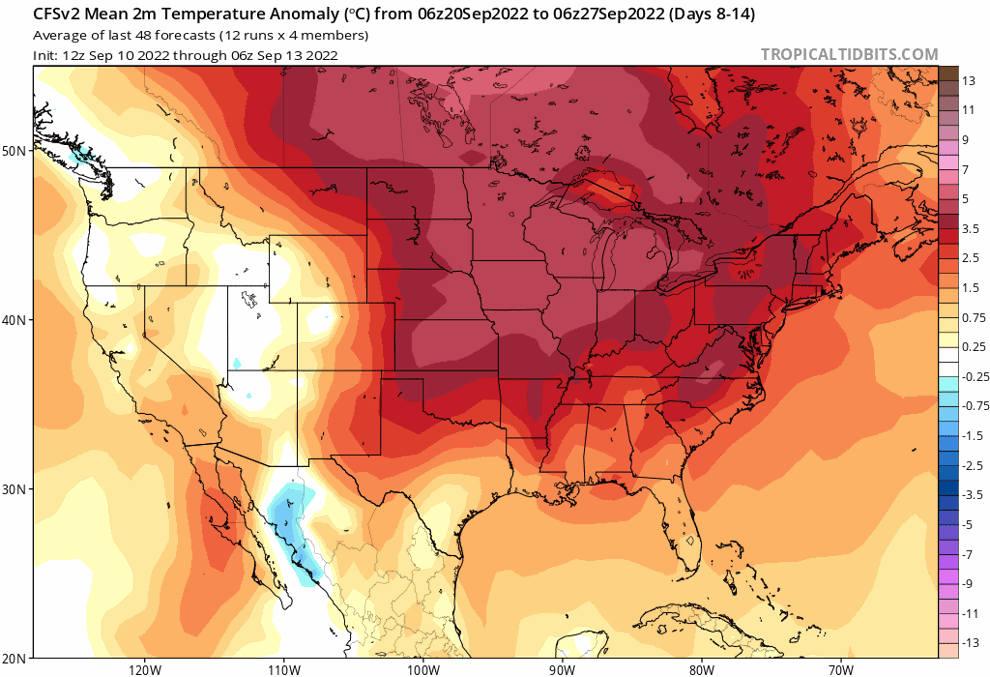 A summer "ring of fire" pattern will evolve with clusters and full storms from far northern Minnesota and Manitoba and northwestern Ontario to northern New England.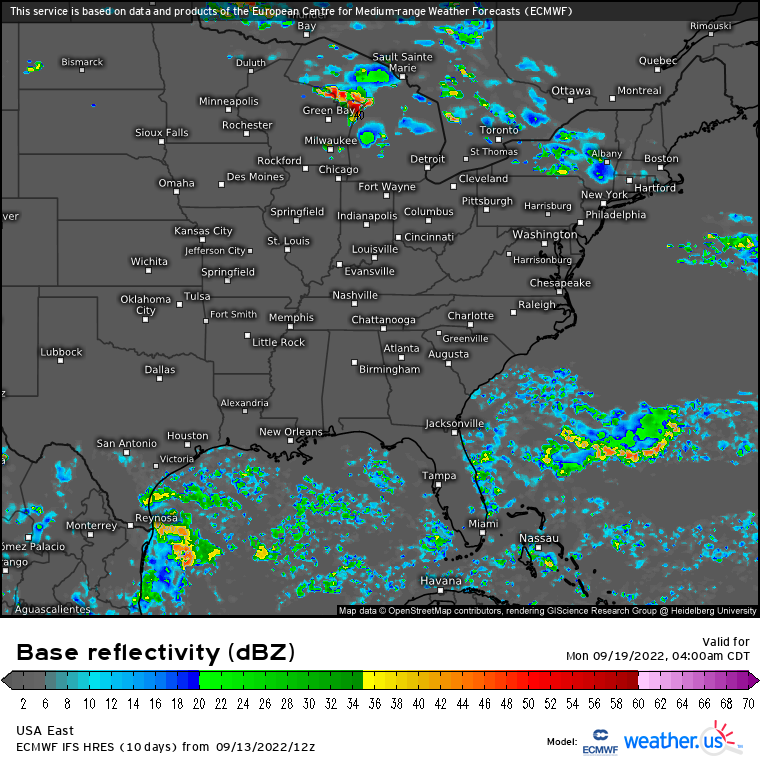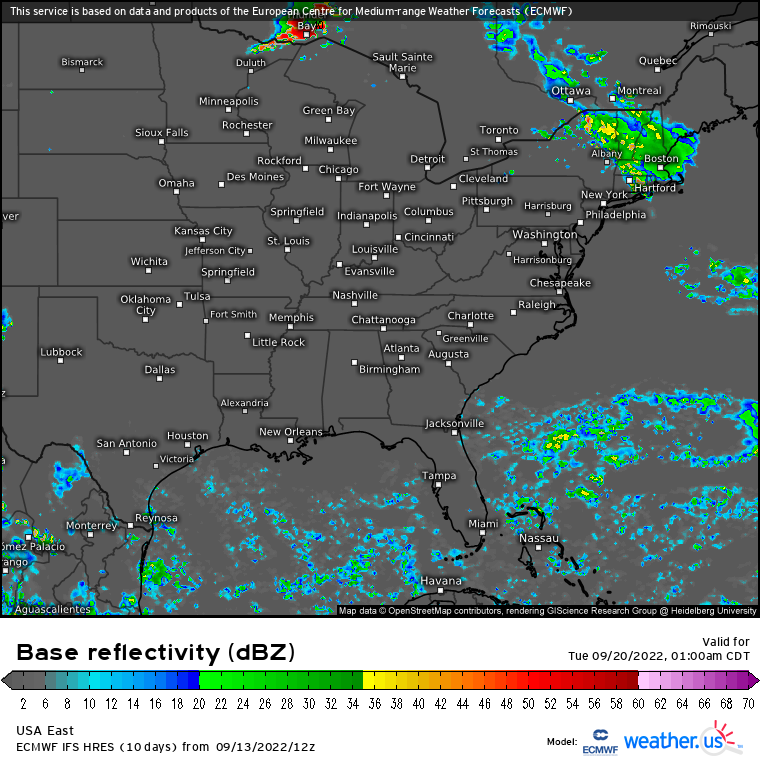 Eventually the upper trough to the west will eject into the plains bringing a robust severe weather event. It already shows up well in CIPS analog data.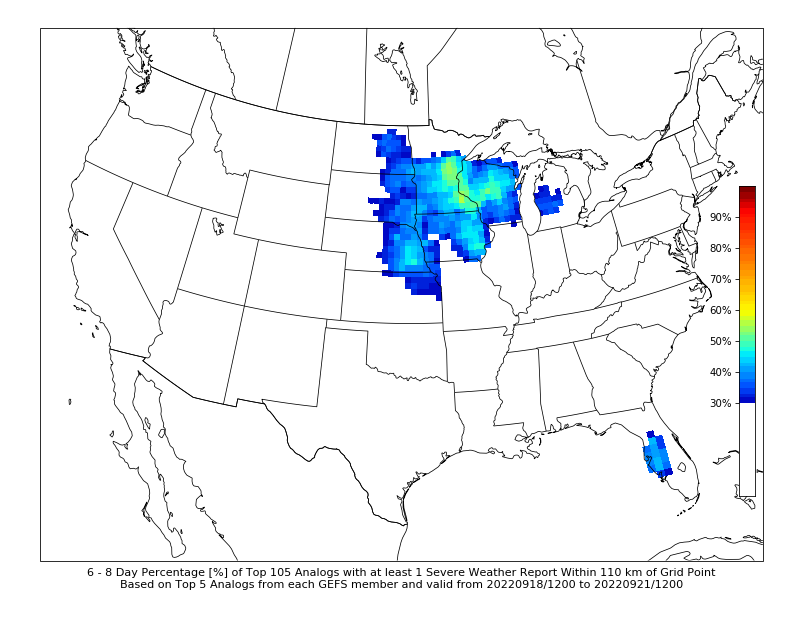 As for us, the best shear and wind fields aloft are largely northwest and north of our area with the system (ENHANCED HAZARD type parameters appear), we can see extreme weather conditions as a Secondary (but weaker) upper trough impacts our area. .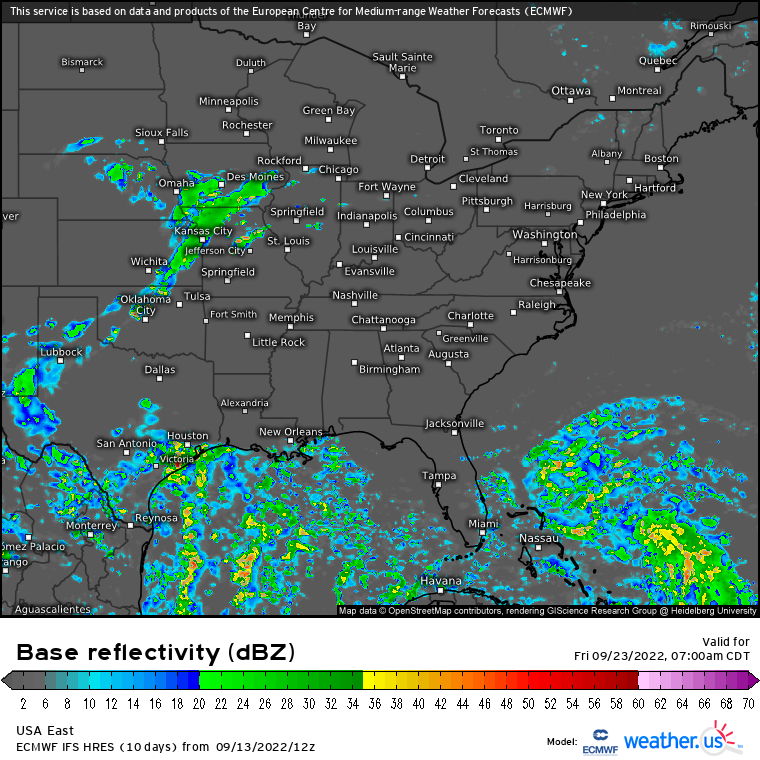 It still looks like our early 40's of the fall (for lows) will arrive with these upper troughs and surface cold front.
Lows 39-45 are possible closer to September 26/27 with highs in the 60s to under 70s.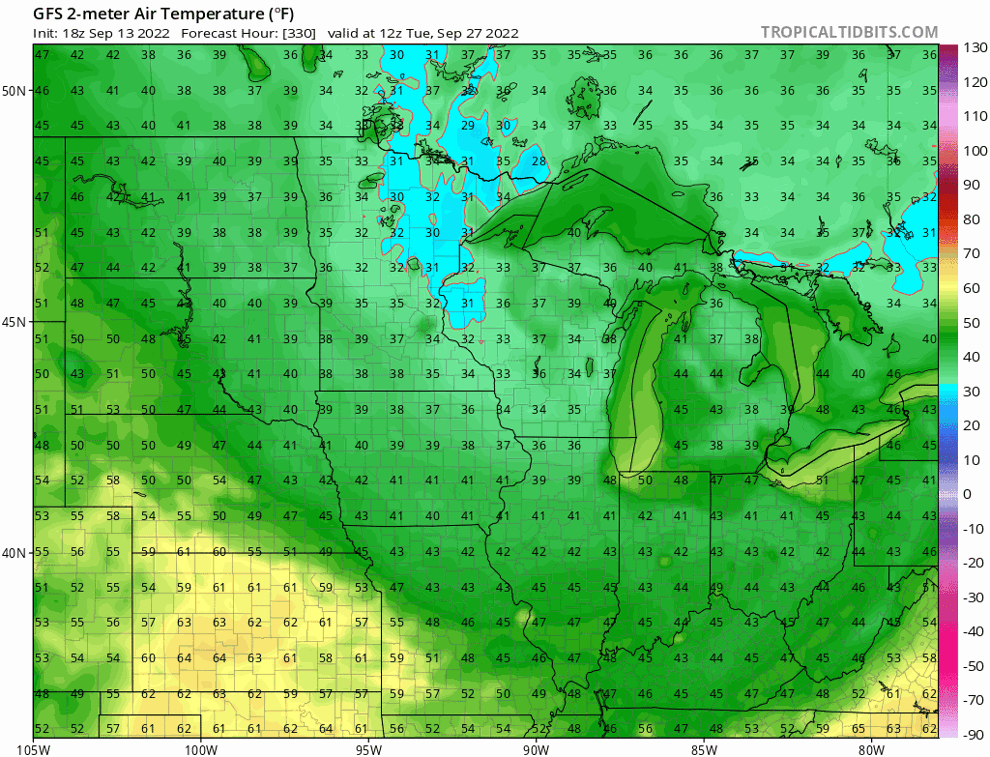 After that snap of coolness for the foliage to start changing, we're back to endless summer.
I think above normal temperatures could be dominant until we see a quick burst of colder air with frost and frost at the end of October.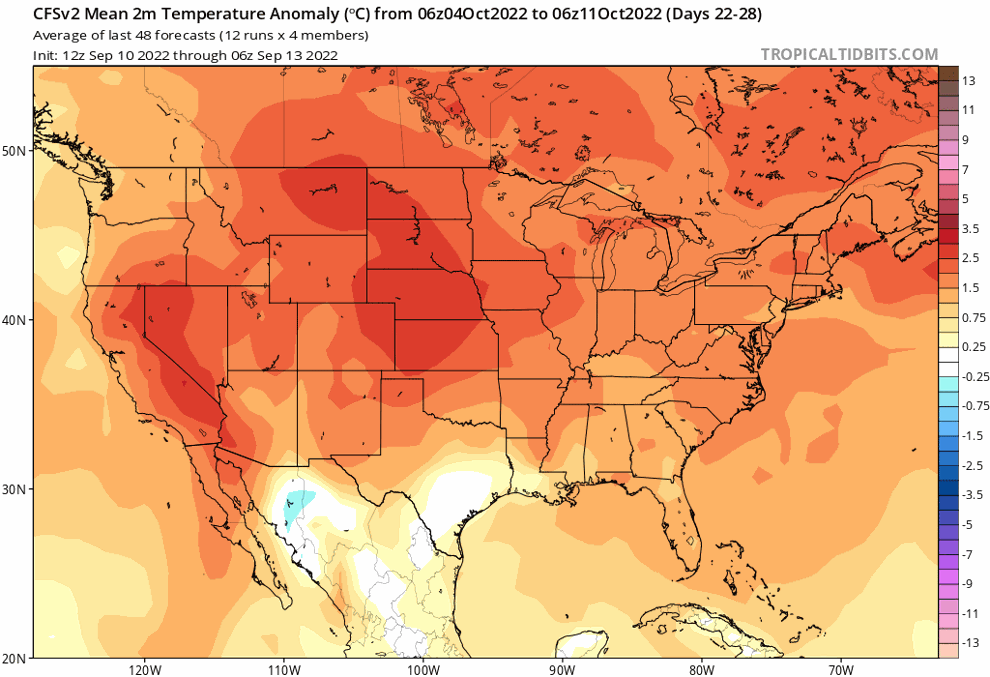 All long-term data points to a fairly dry October for us.
MJO moves into phases more conducive to tropical impacts in the Gulf, Caribbean and East Coast from the very end of September to the beginning of October.
This may give us a window to get more precipitation in October amid drier periods.
During periods when we receive rain, we can still have serious risks.
The first wave of November looks warmer than normal, then colder than normal in the second half of November, with serious hazards here or nearby, from early to mid November.